The Ocean As Muse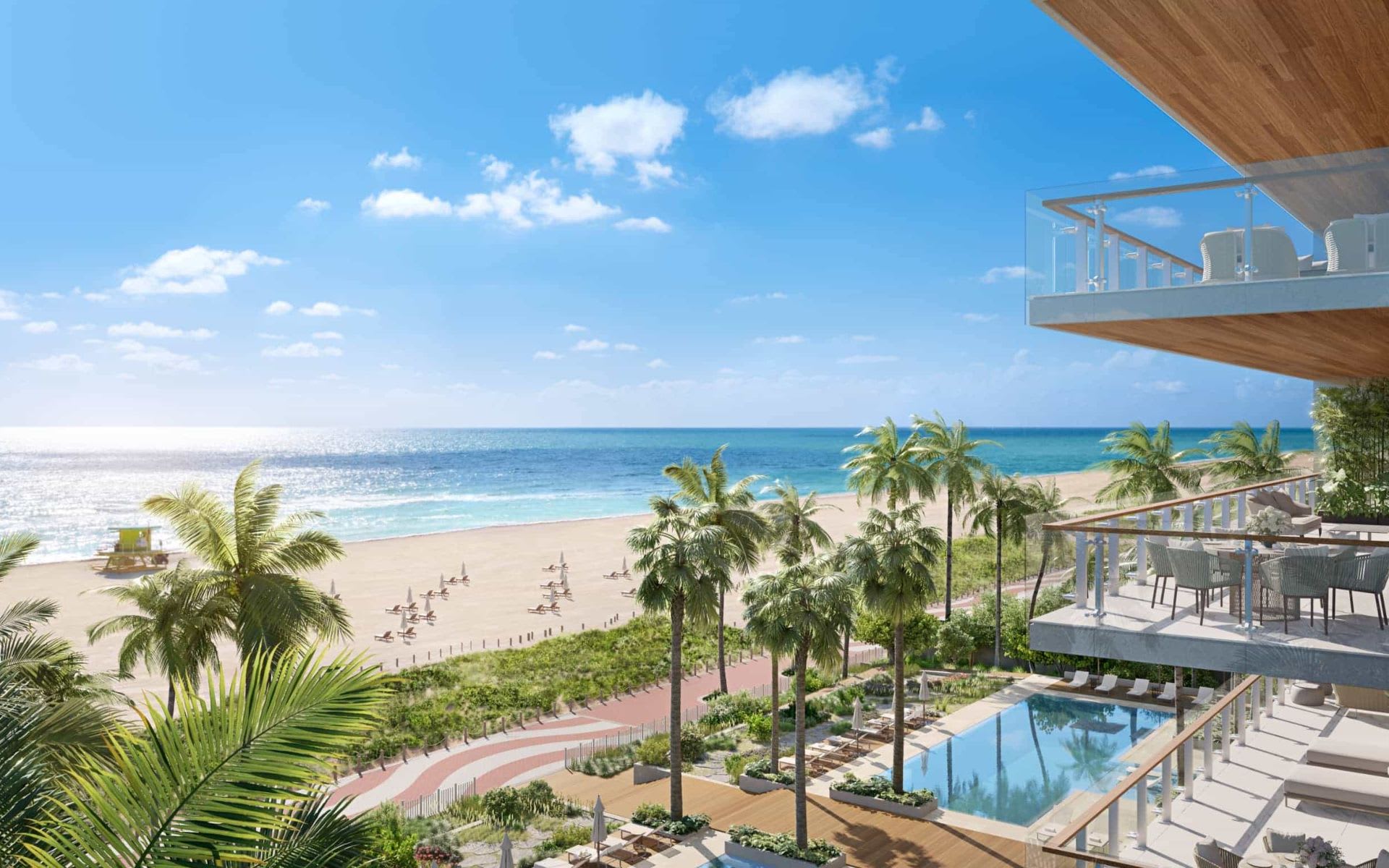 View Towards Atlantic Ocean


On the sands of Iconic Millionaire's Row, Miami's most beautiful and exclusive stretch of beachfront, sits 57 Ocean—a distinctive building housing just 71 residences that sparkles among its peers. Award-winning architectural firm Arquitectonica has partnered with world-class designers to create a residence that is in complete harmony with its surroundings. Every aspect of the design—including the use of materials, the soft undulating façade, the flow of its interiors—is in constant dialogue with the sea.

From the moment you arrive, the ocean beckons. Grand vertical gardens guide you from the porte-cochère through a double-height lobby awash in natural stone, past the pools and meditation gardens, straight to the sand. The transition has never been more seamless: from city, to home, to ocean.

Here, the cadence of the Atlantic sets the pace for a life lived in full.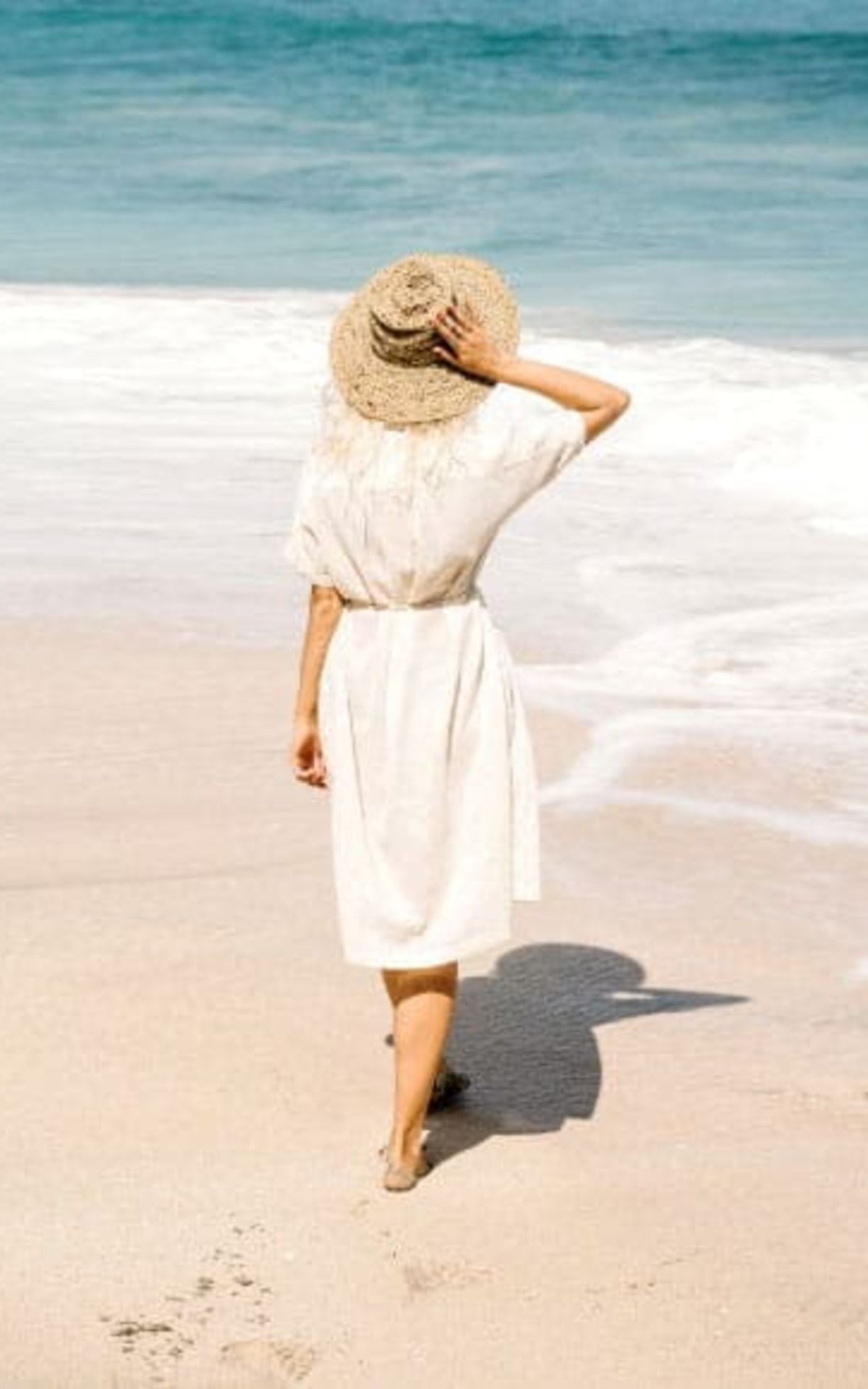 On Collins Avenue, a dense array of indigenous plantings—from towering palms to sculptural green walls—create a sense of privacy and grandeur for those arriving home.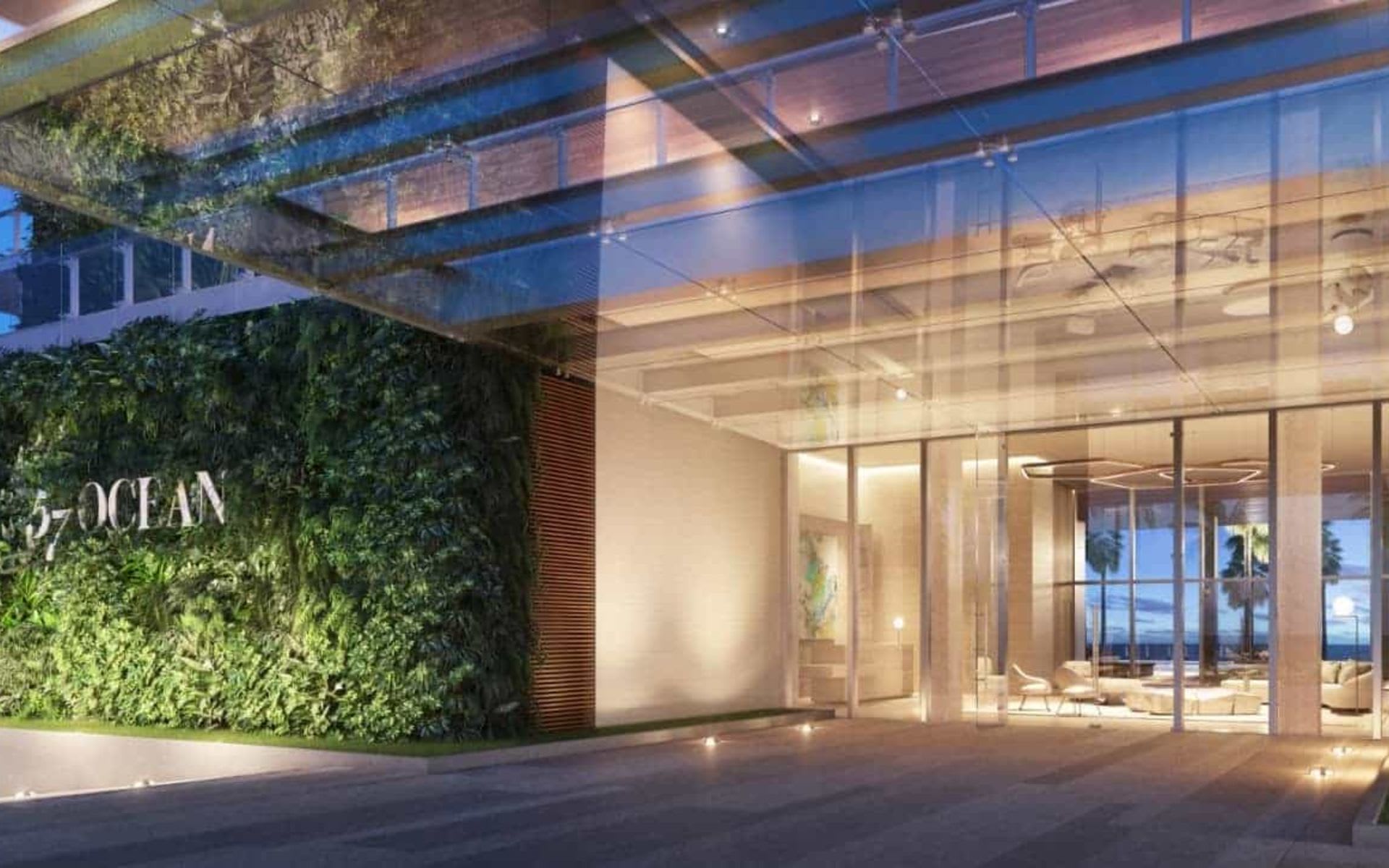 Porte Cochère


A cantilevered glass canopy and lush vertical gardens greet homeowners as they pull up to the porte-cochère, where full-time valet service awaits to whisk cars to underground parking.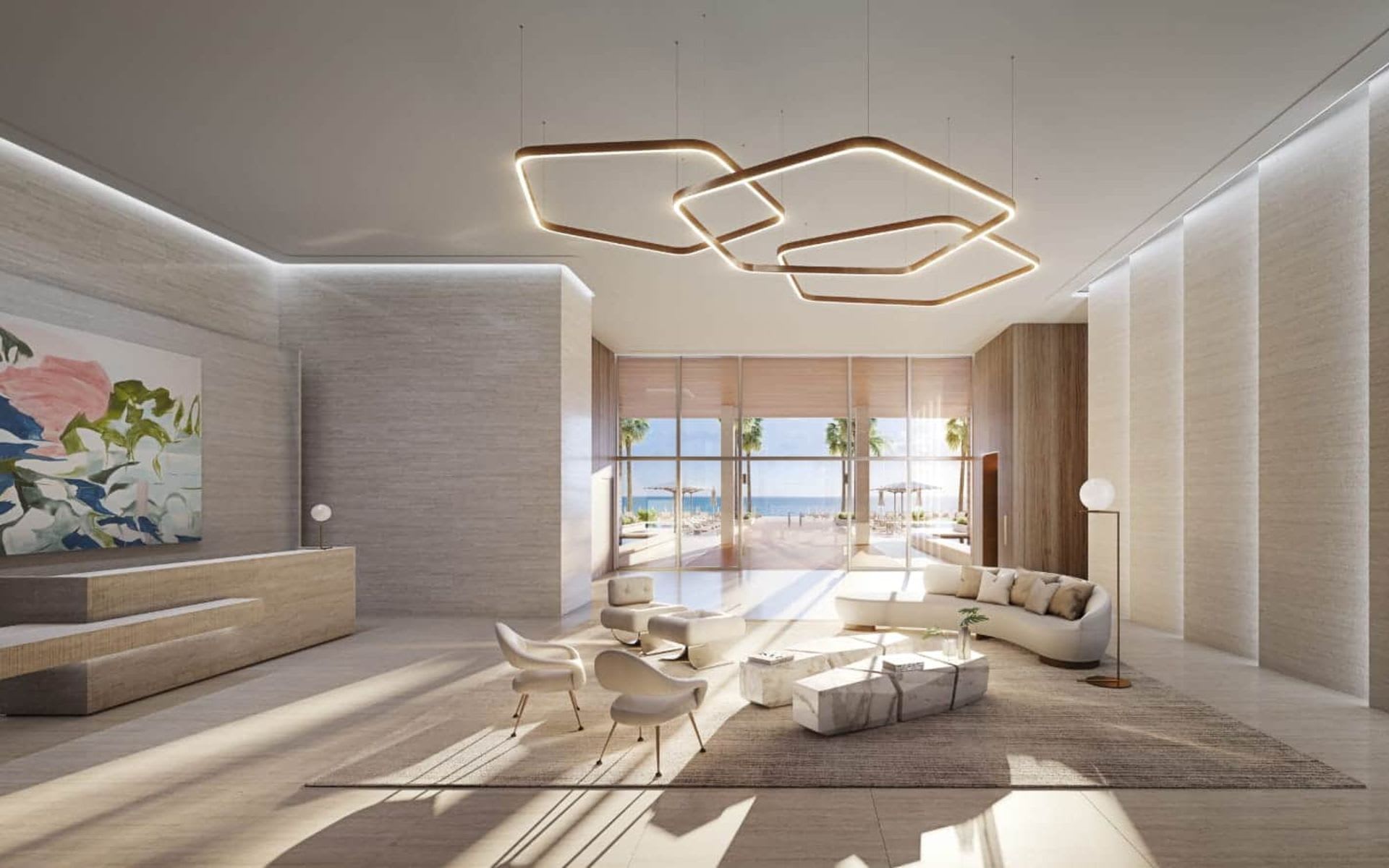 Flow-Through Lobby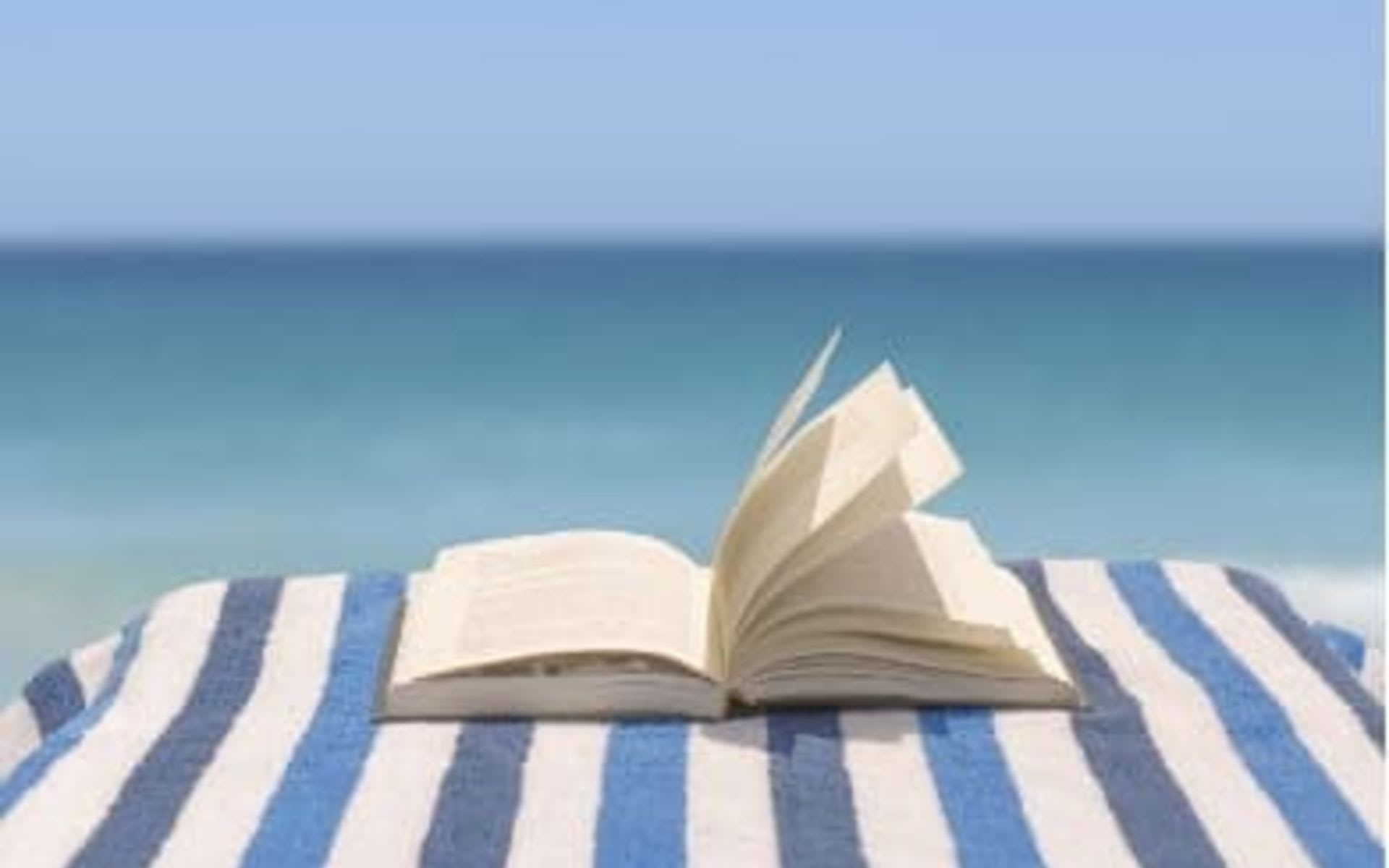 At 57 Ocean, water is a source of well-being, inspiration and harmony.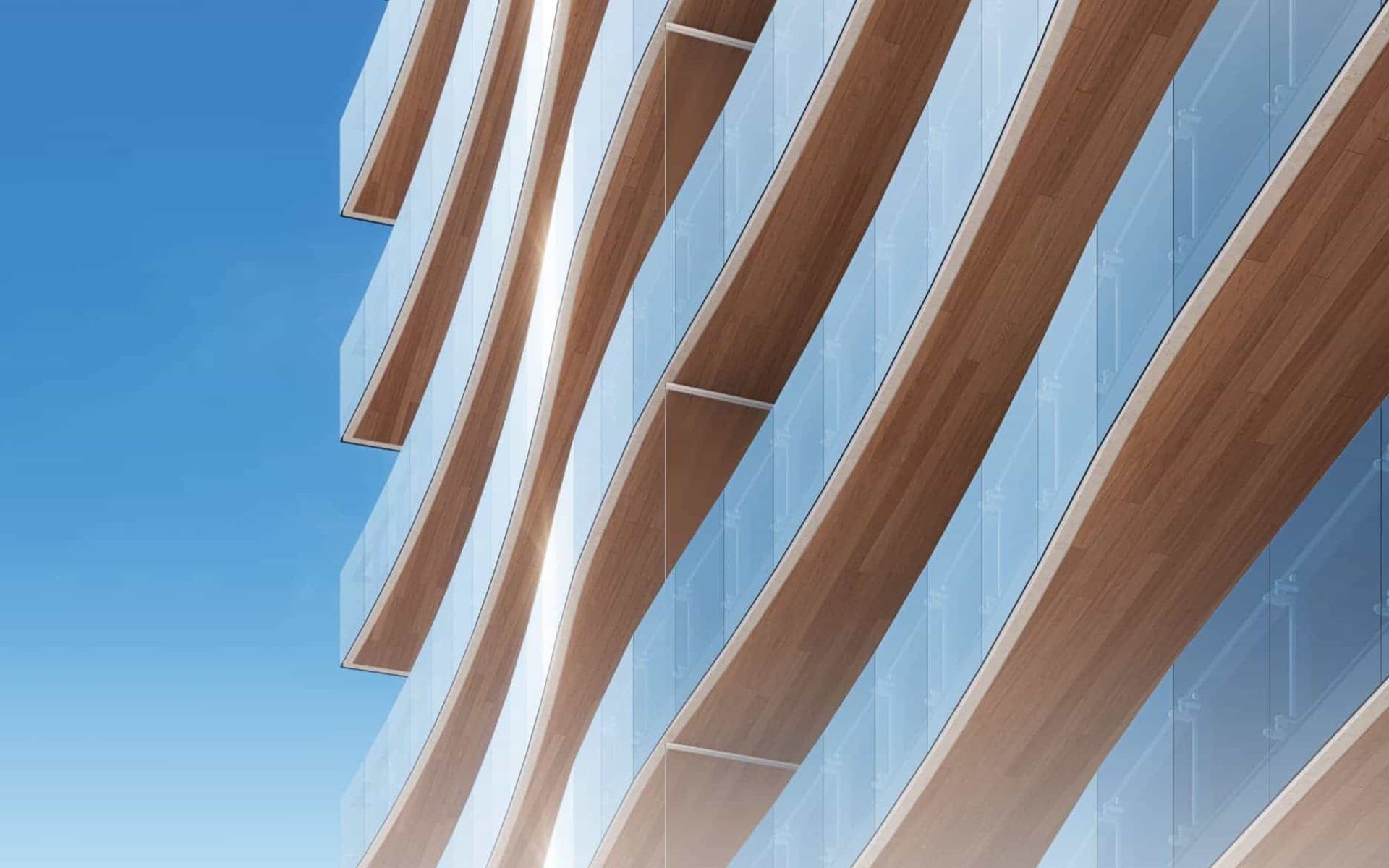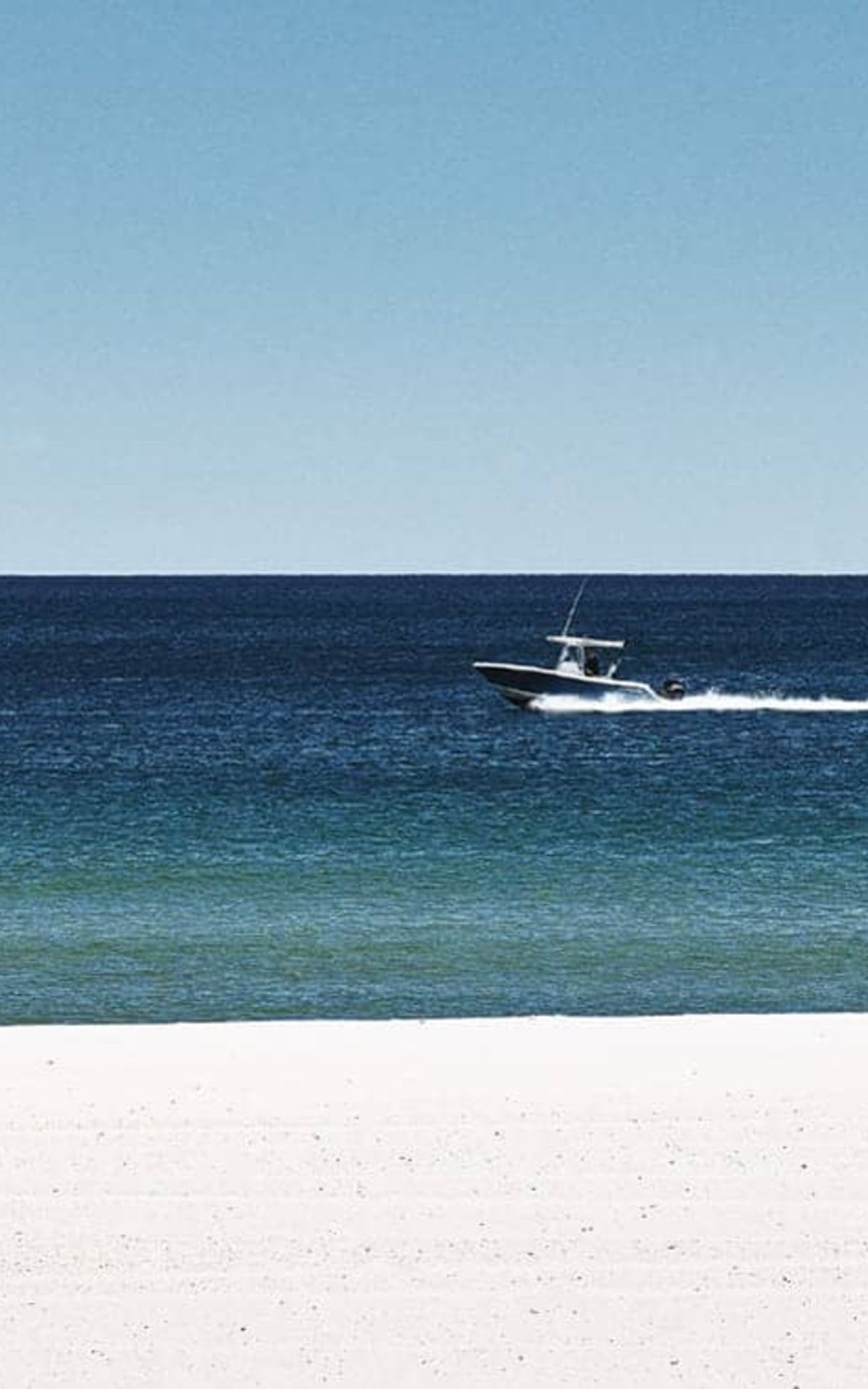 Floorplans & Residence Types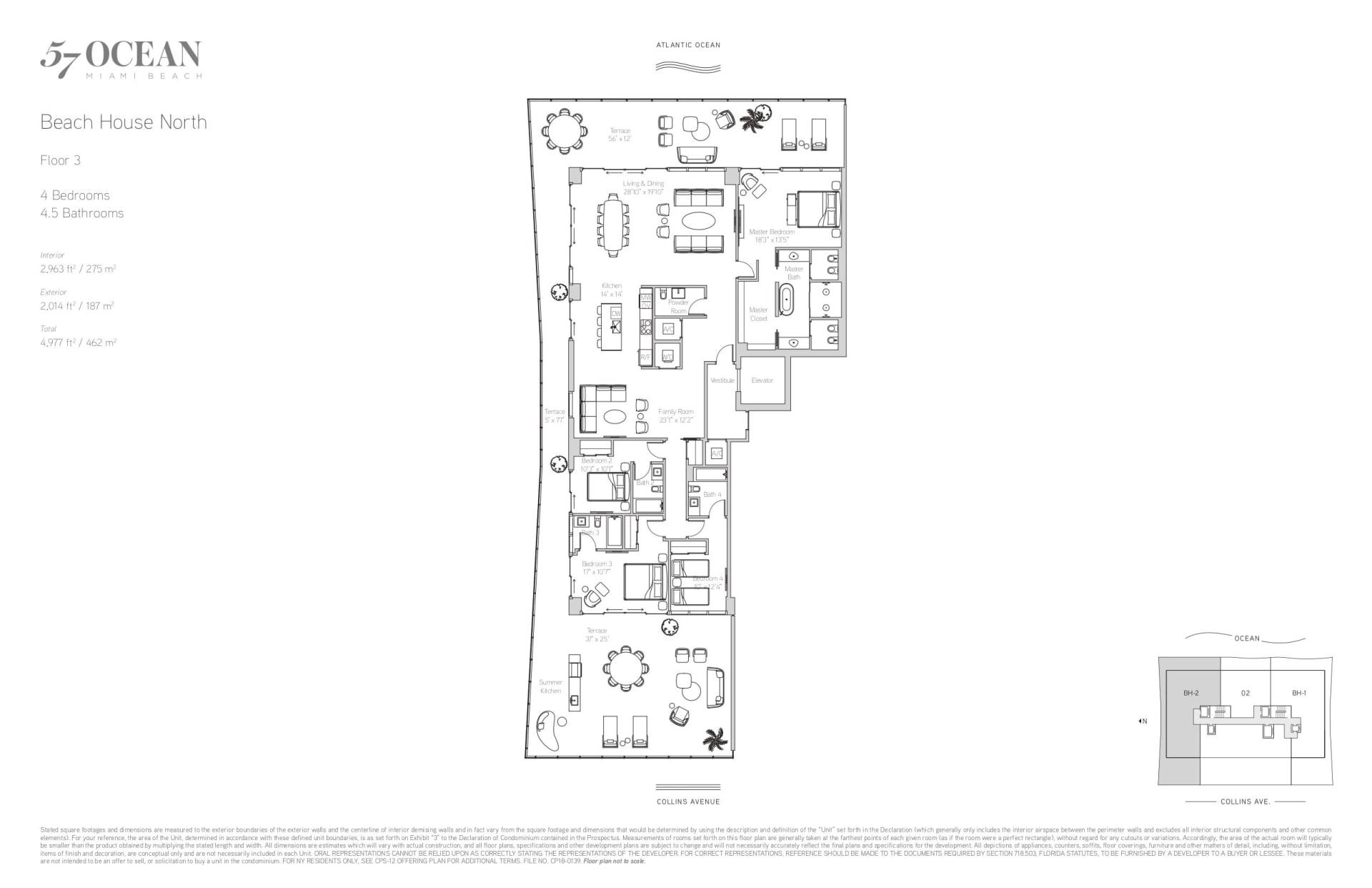 Beach Houses - Floor 3
Beach House North
4 Bedrooms, 4.5 Bathrooms
Interior 2,963 ft2 / 275 m2
Exterior 2,014 ft2 / 187 m2
Total 4,977 ft2 / 462 m2
Beach House South
4 Bedrooms, 4.5 Bathrooms
Interior 2,904 ft2 / 270 m2
Exterior 1,943 ft2 / 181 m2
Total 4,847 ft2 / 450 m2

Residences - Floors 3 - 18, 4 - 14
Residence 01
3 Bedrooms, 3.5 Bathrooms
Interior 2,104 ft2 / 195 m2
Exterior 801 ft2 / 74 m2
Total 2,905 ft2 / 270 m2
Residence 02
2 Bedrooms + Den 3 Bathrooms
Interior 1,748 ft2 / 162 m2
Exterior 520 ft2 / 48 m2
Total 2,268 ft2 / 210 m2
Residence 03
3 Bedrooms, 3.5 Bathrooms
Interior 2,153 ft2 / 200 m2
Exterior 846 ft2 / 79 m2
Total 2,999 ft2 / 279 m2
Residence 04
2 Bedrooms, 2.5 Bathrooms
Interior 1,321 ft2 / 123 m2
Exterior 822 ft2 / 76 m2
Total 2,143 ft2 / 199 m2
Residence 05
2 Bedrooms, 2.5 Bathrooms
Interior 1,245 ft2 / 116 m2
Exterior 509 ft2 / 47 m2
Total 1,754 ft2 / 163 m2
Residence 06
2 Bedrooms, 2.5 Bathrooms
Interior 1,363 ft2 / 127 m2
Exterior 787 ft2 / 73 m2
Total 2,150 ft2 / 200 m2

Sky Residences - Floors 15 - 18
Sky Residence North
4 Bedrooms, 5.5 Bathrooms
Interior 3,474 ft2 / 323 m2
Exterior 1,661 ft2 / 154 m2
Total 5,135 ft2 / 477 m2
Sky Residence South
4 Bedrooms, 5.5 Bathrooms
Interior 3,443 ft2 / 320 m2
Exterior 1,581 ft2 / 147 m2
Total 5,024 ft2 / 467 m2

Penthouse - Floor 19
Penthouse
5 Bedrooms + Den, 6 Bathrooms
Interior 7,855 ft2 / 729 m2
Exterior 7,161 ft2 / 665 m2
Total 15,016 ft2 / 1395 m2
Amenities
The Future of Luxury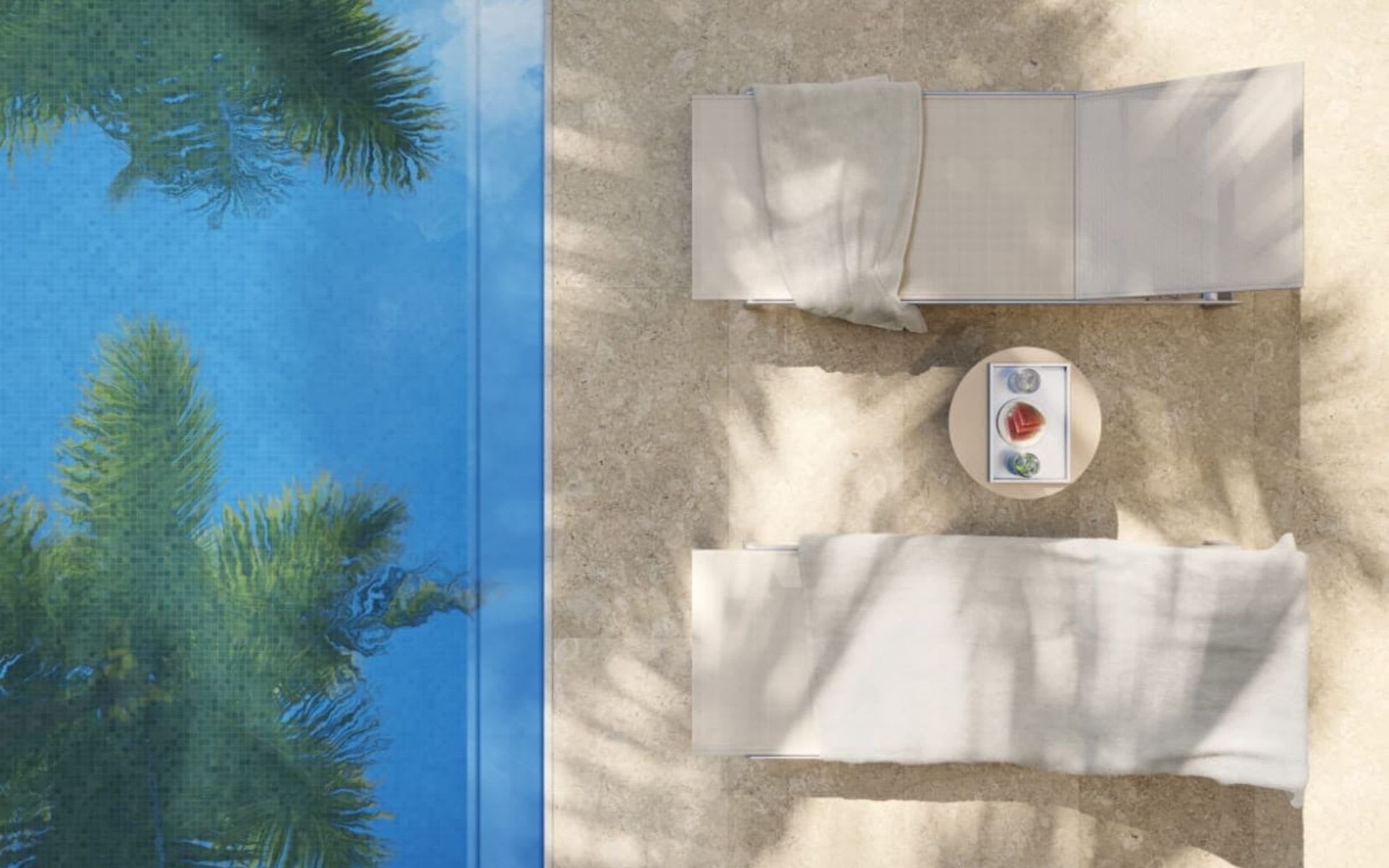 Anyone choosing to live right on a beachfront in Miami places a premium on well-being. At 57 Ocean, every amenity has been especially planned to ensure a healthy lifestyle.

The private spa presents owners with cutting-edge therapies, soothing massages and a thermal suite designed to take them on journeys that energize both body and soul. Residents and their guests can spend time in the club room that is complete with a chef's kitchen and outdoor summer kitchen, in the outdoor bar and lounge, or simply reading in the library. Two infinity swimming pools overlook the beach, which is only a few steps away.

On the third-floor sunset deck, the indoor Technogym fitness center and outdoor MyEquilibria gym provide training flexibility while the spa pool allows for post-workout relaxation. The children's room lets owners entrust young ones with caregivers while they pursue their wellness goals or attend private training sessions.

At the center of it all is a Wellness Coach providing daily guidance and planning support for residents to manage all of their wellness needs.

In all pursuits of happiness and health, your Wellness Coach is here for you.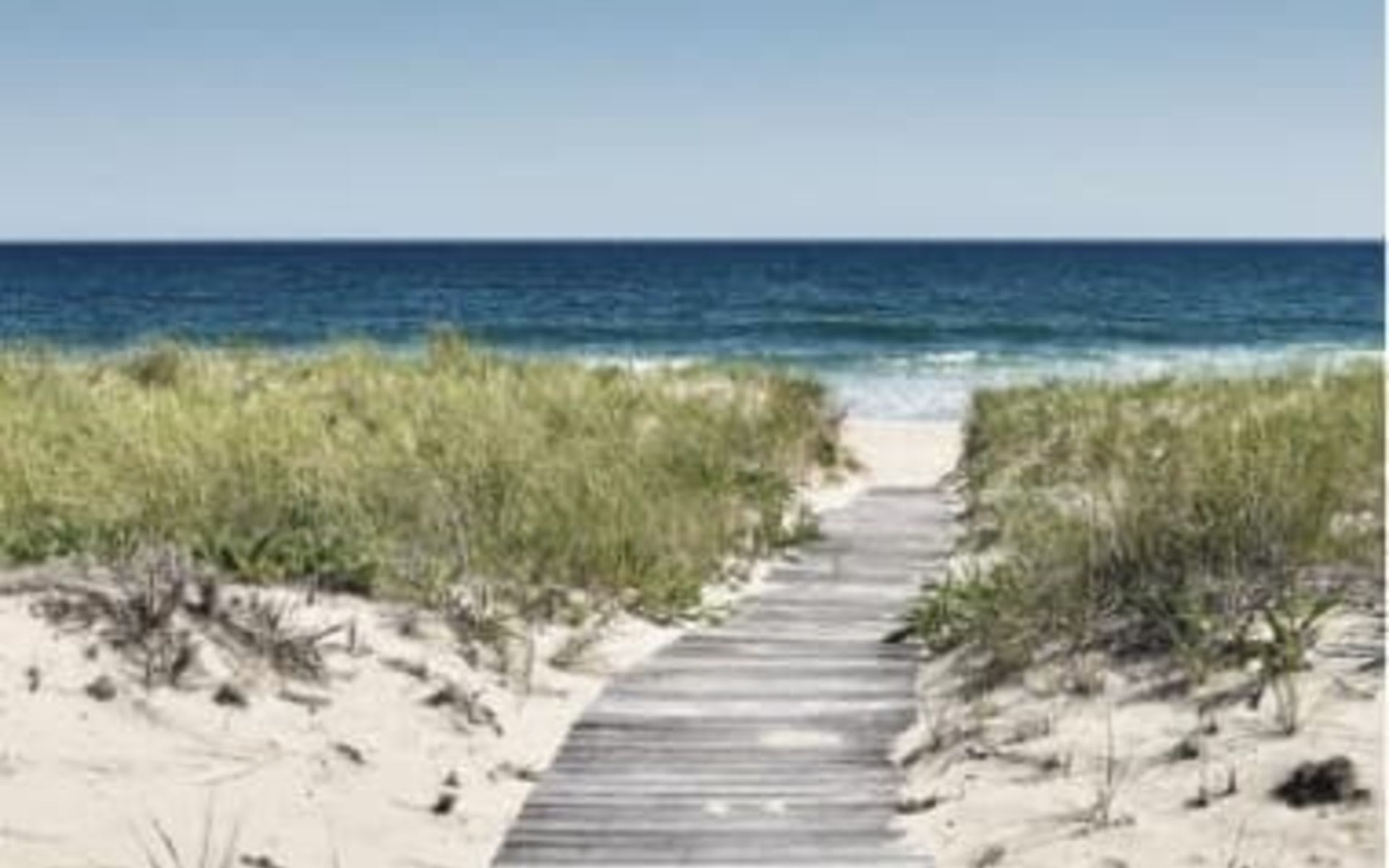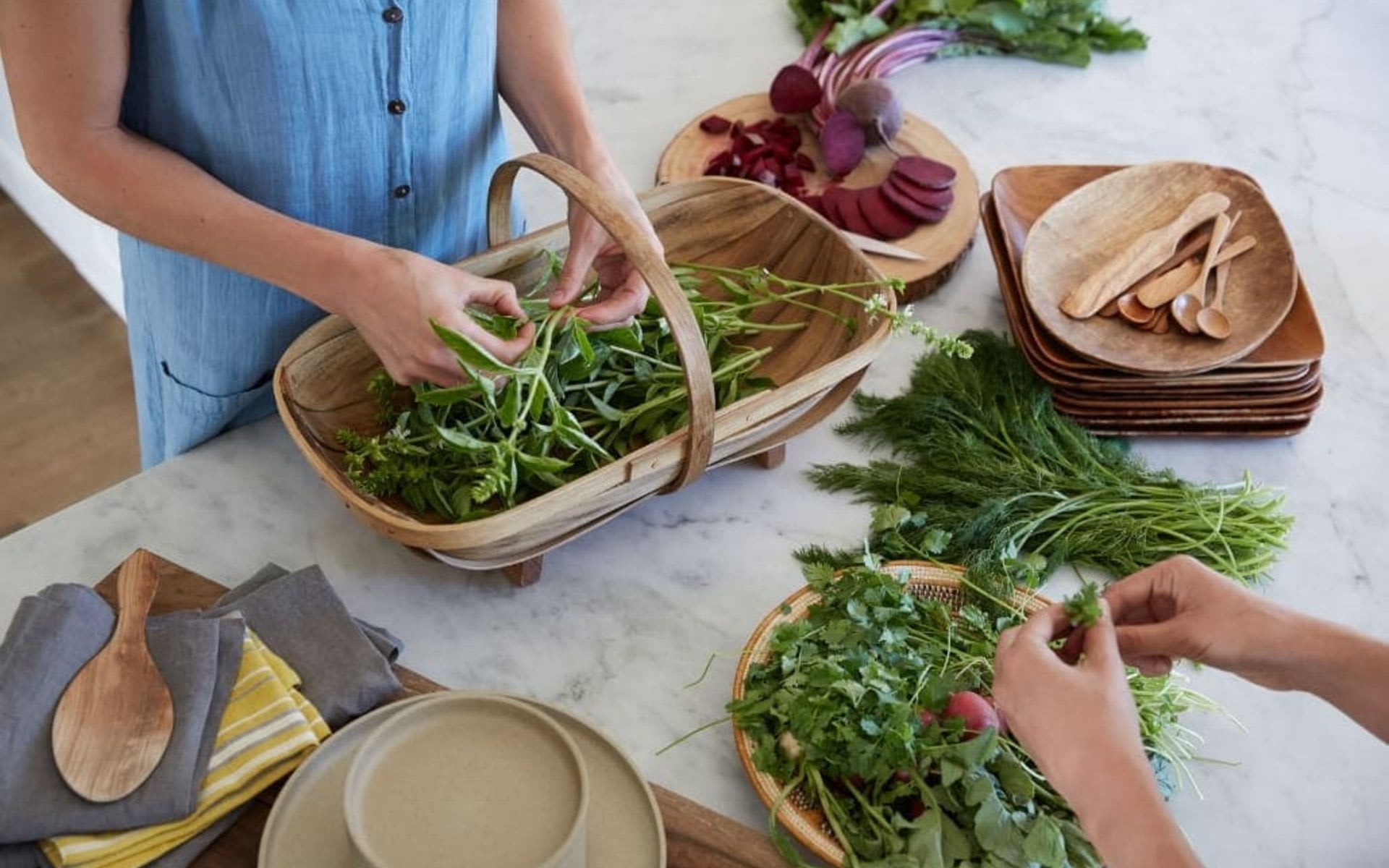 Living by the ocean is a rare gift, a benefit that enables you to live life to its fullest. At 57 Ocean, life revolves around nature, water and well-being. Our concierge services feature access to a Wellness Coach to ensure residents can tap into our highly curated partnerships with the finest wellness resources Miami has to offer.

With a simple call or press of a button, the Wellness Coach can be in touch with premier specialists to book you a body treatment in the spa, arrange for a private sunrise yoga session with a locally renowned yogi, have a horticulturist help you plant a terrace garden, or hire a florist, sommelier or chef to bring your gathering in the club room to life. Activities in and around the building are limited only by an owner's imagination, and executing them with the help of your Wellness Coach can be nearly effortless.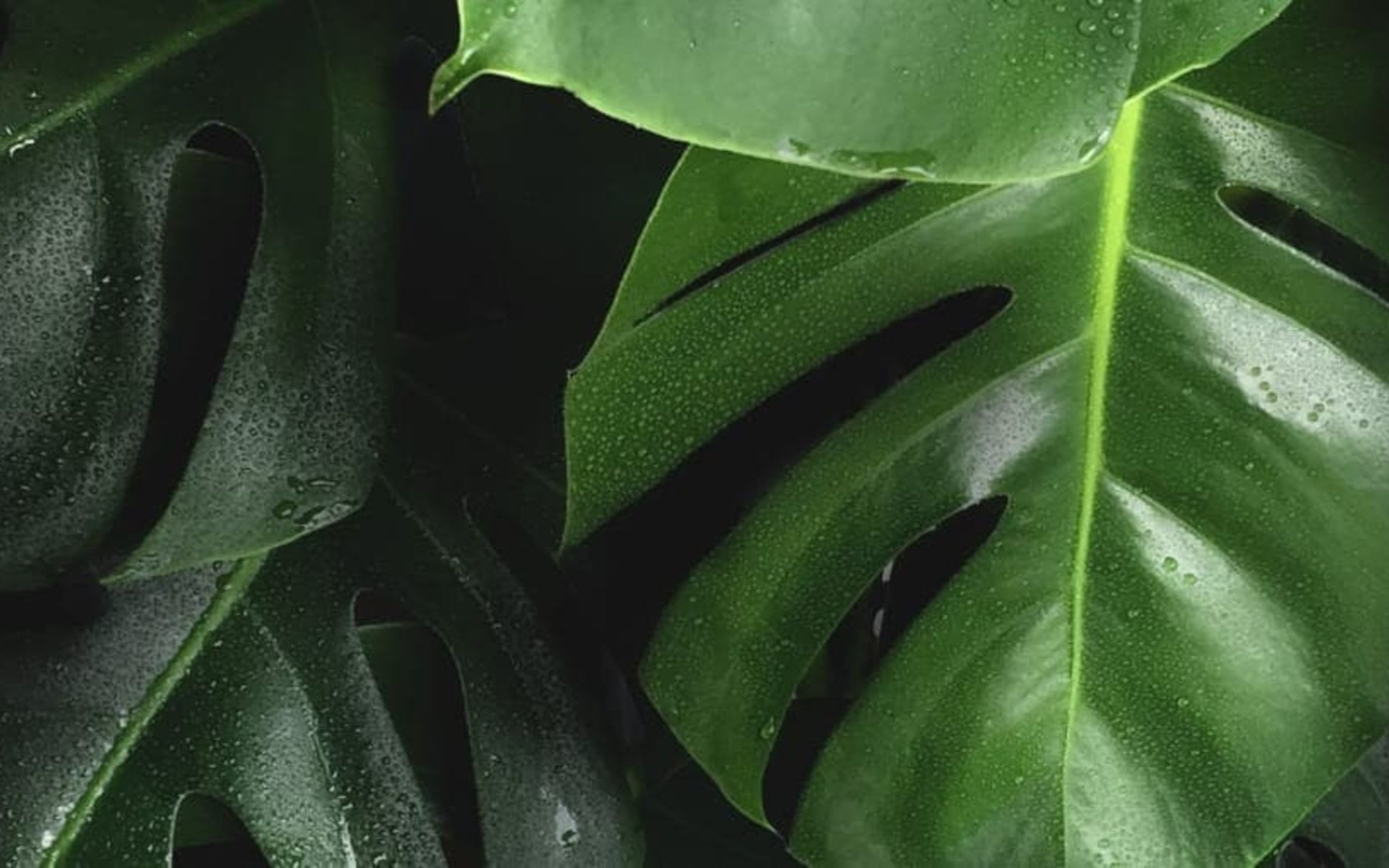 Ground-Level Amenities
Connecting to the ocean was paramount in defining the design of every space, including the amenities. The expansive pool deck—comprising an outdoor bar, social lounge, two pools and a sprinkling of cabanas—blends into the meditation gardens that connect the property to 220 linear feet of beach. Owners can explore the Miami Beach Walk right from the lobby door and easily walk, run or bike along Miami Beach, from Bal Harbour to South Pointe Park.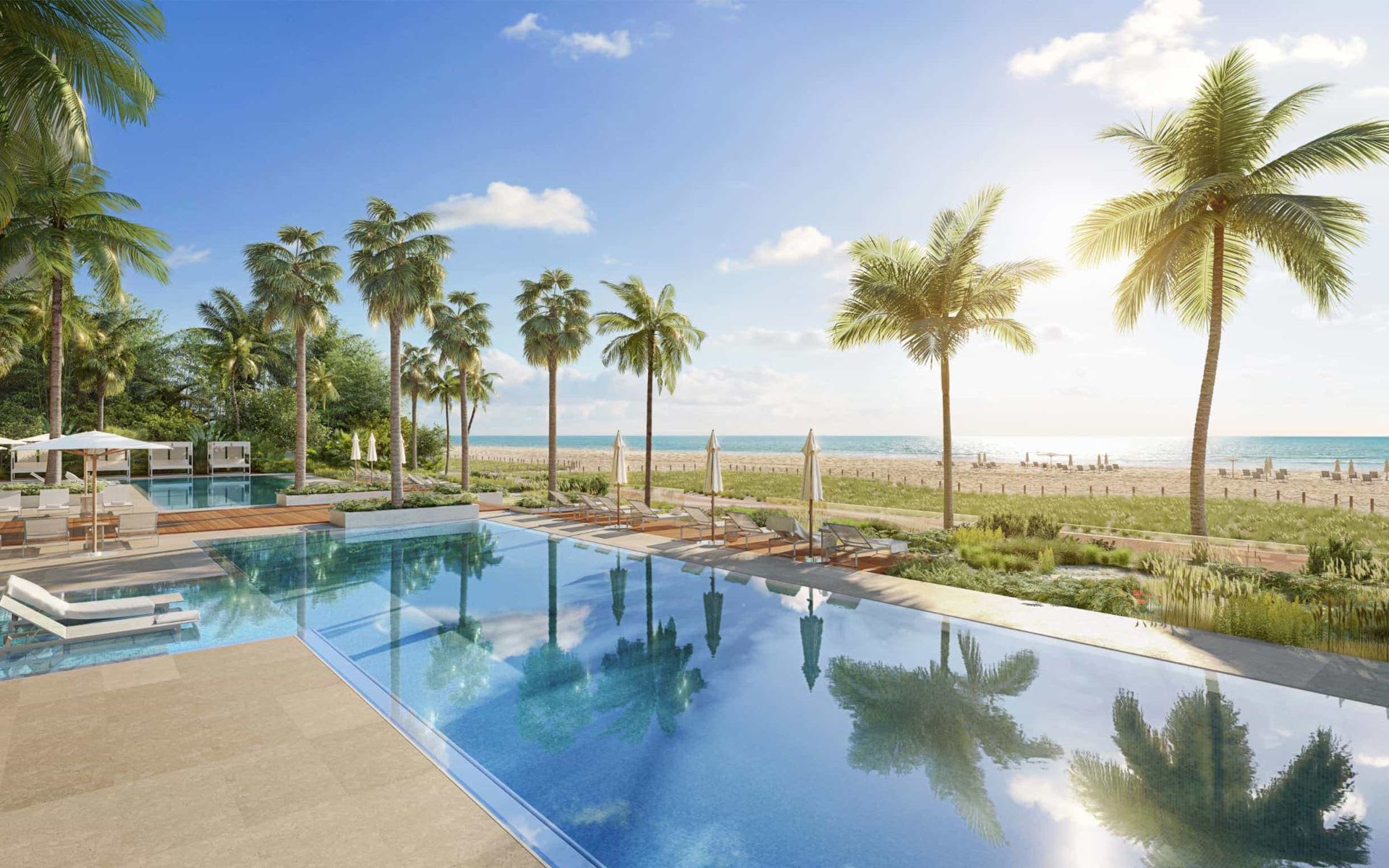 Infinity Pool Deck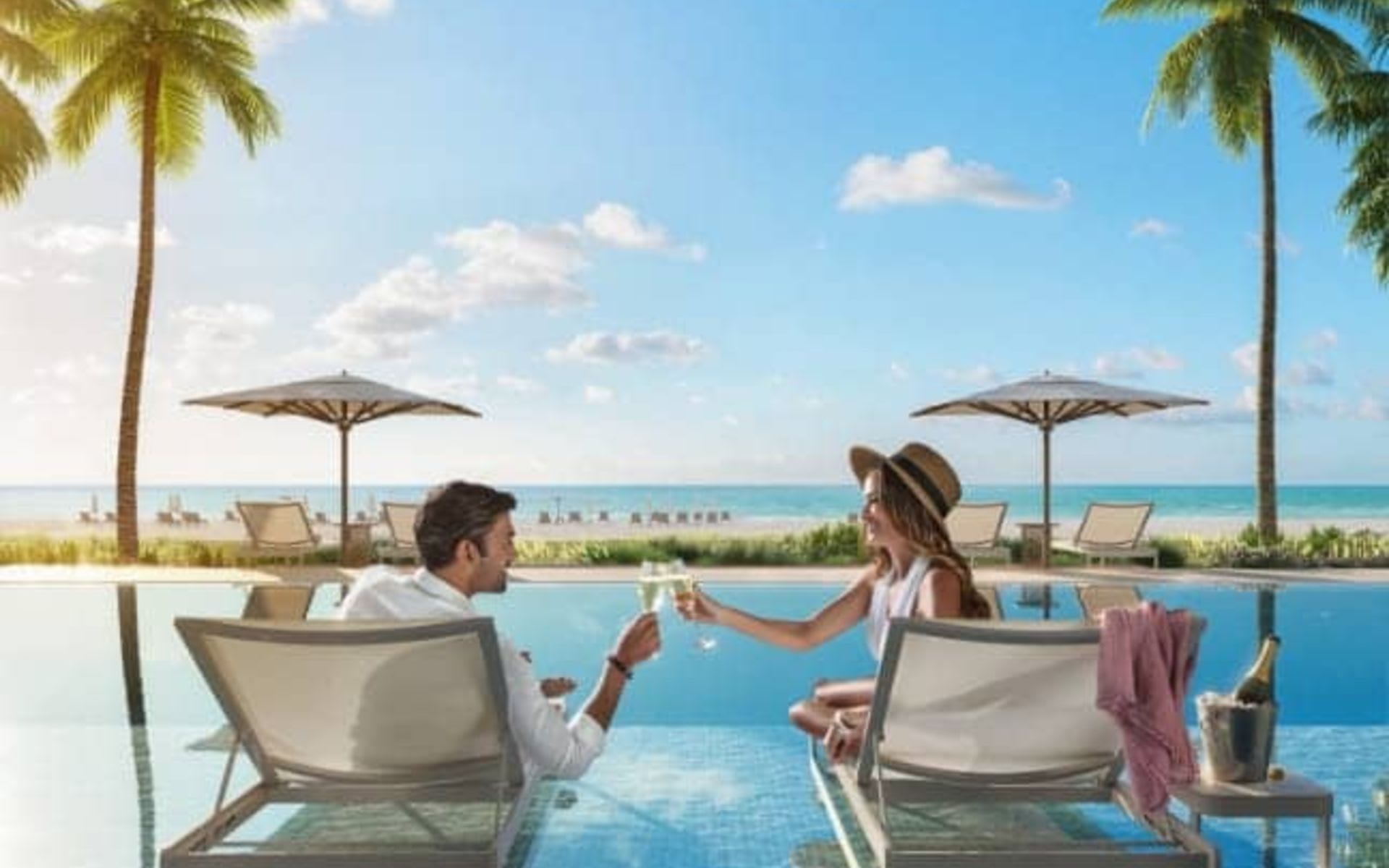 With the ocean never more than a few steps away, the transition from pool to beach is effortless. Poolside and beachfront concessions serve gourmet snacks and craft cocktails for festive gatherings or relaxing afternoons by the water.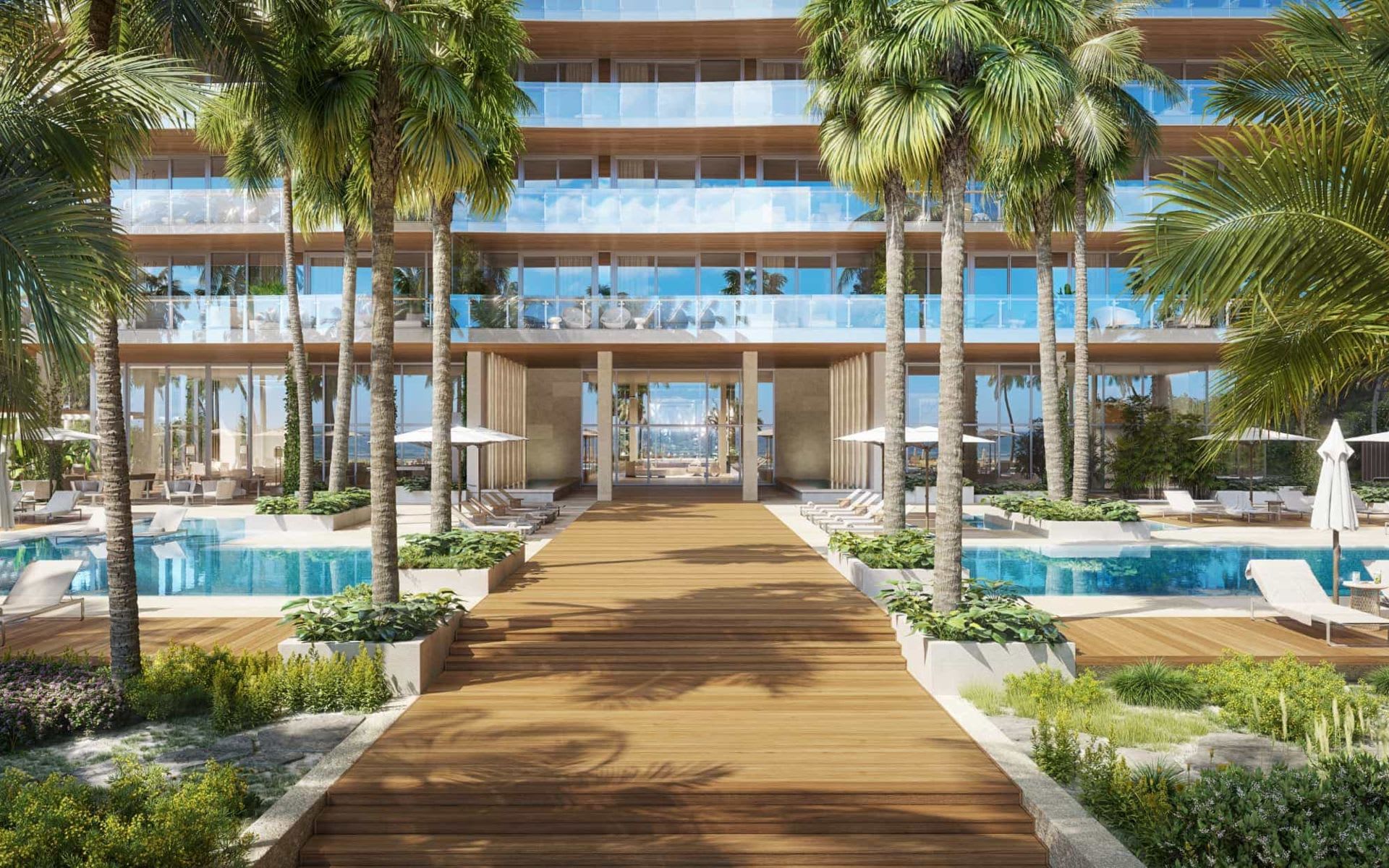 East Facing Infinity Pools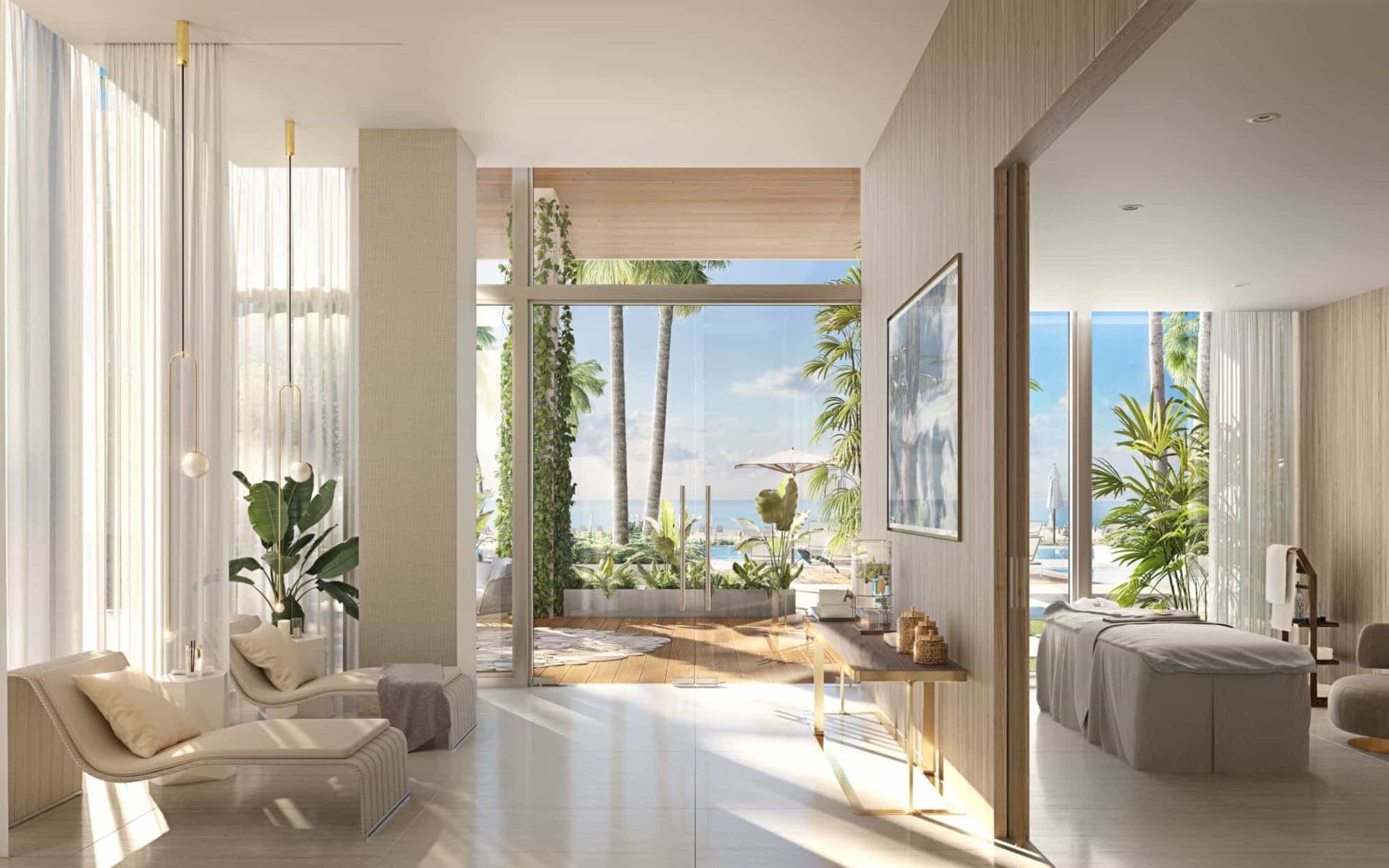 The Wellness Pavilion


The Wellness Pavilion is a modern, residential interpretation of the resort spa, complete with indoor and outdoor treatment areas, a vitality tub, a relaxation/meditation area, aromatherapy saunas, steam rooms and an ice fountain. Expert aestheticians can be booked for therapeutic treatments through your full-time Wellness Coach.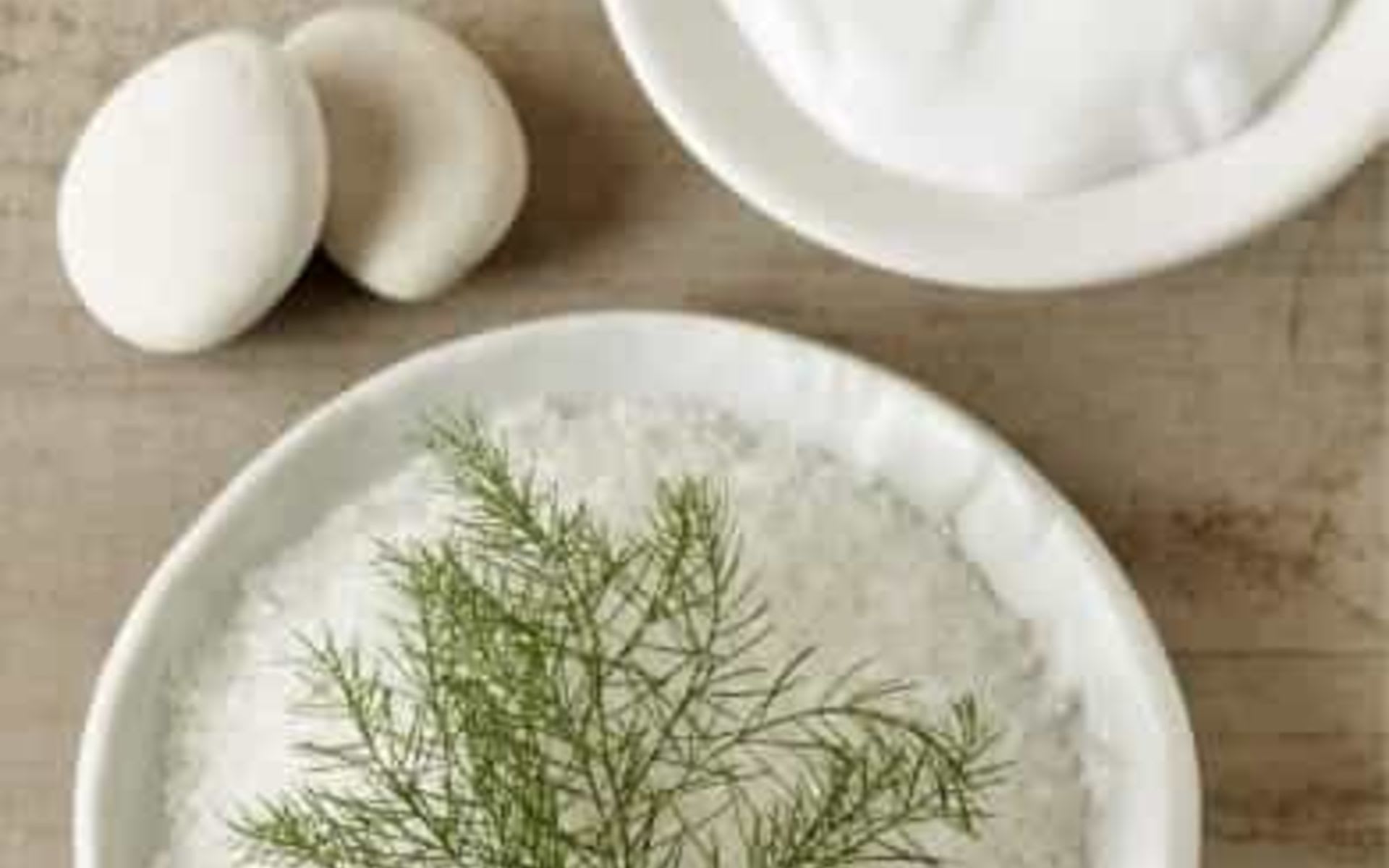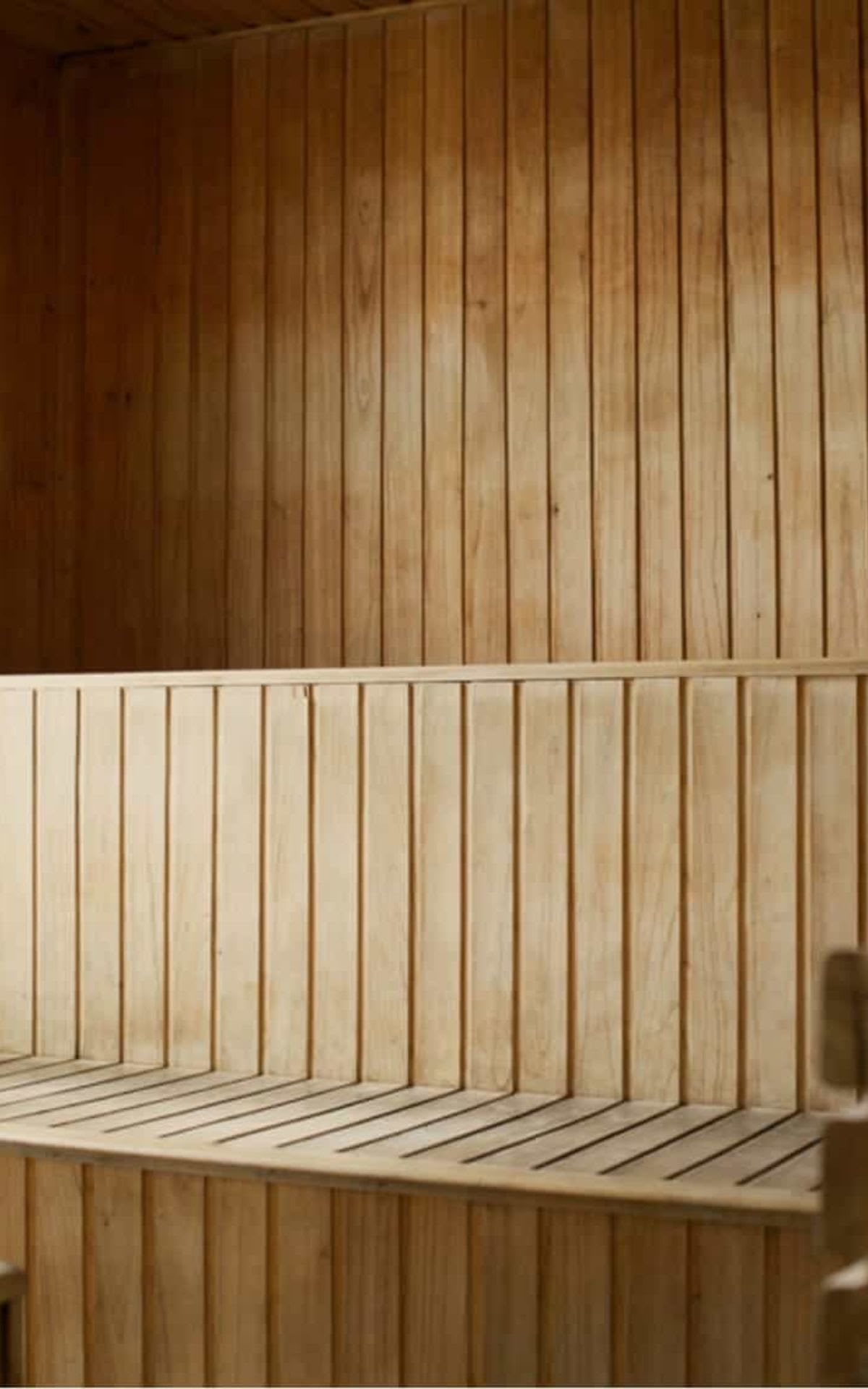 The tranquil library offers a quiet haven for nourishing the mind and escaping into a great book. This discreet oasis looks onto the meditation area and the soothing waves of the Atlantic.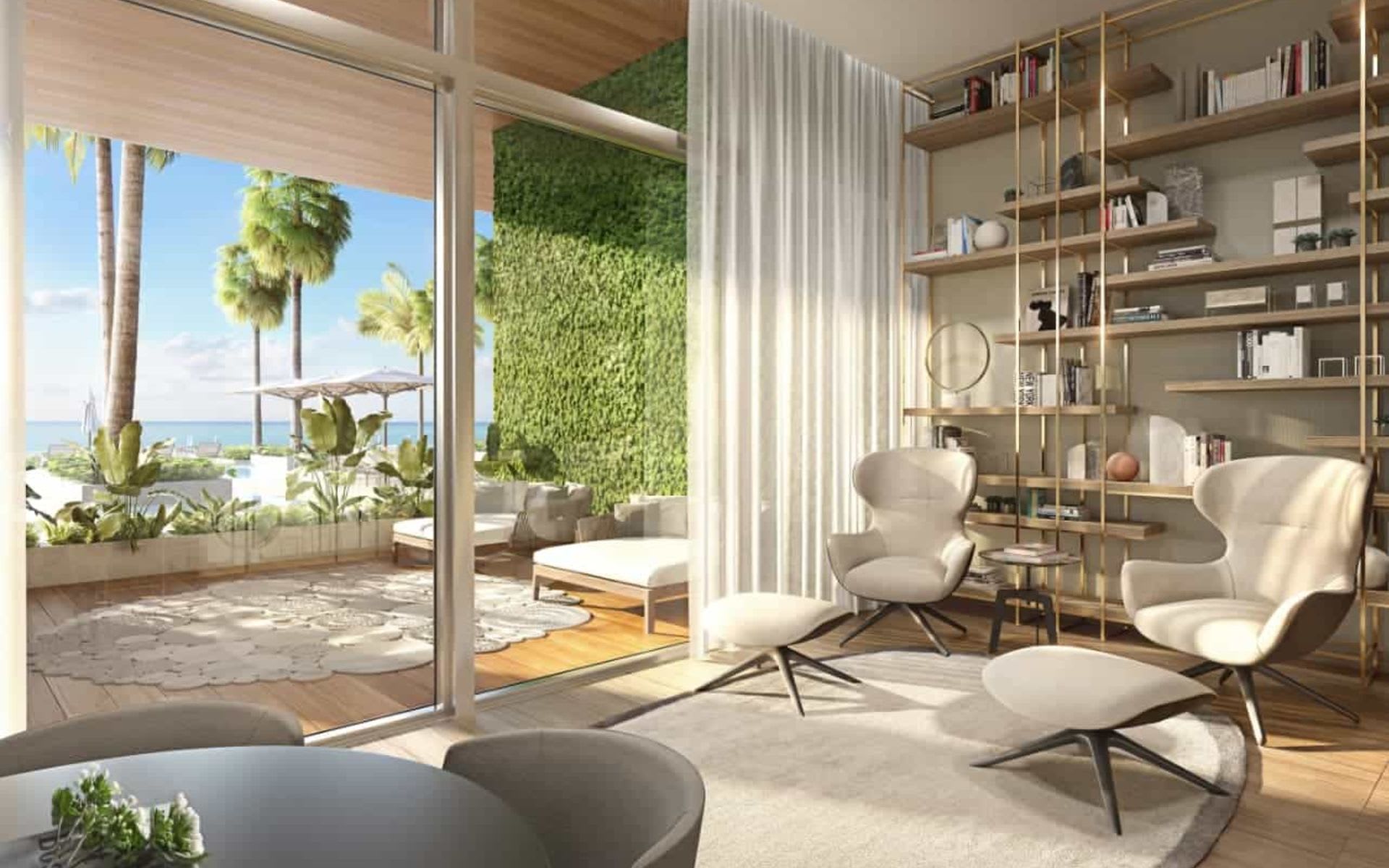 Library
To provide residents with the optimal environment for healthful living, 57 Ocean takes a holistic approach to wellness—from its location on the Ocean, to the choice of natural materials, to the countless opportunities for achieving wellness goals for mind, body and soul.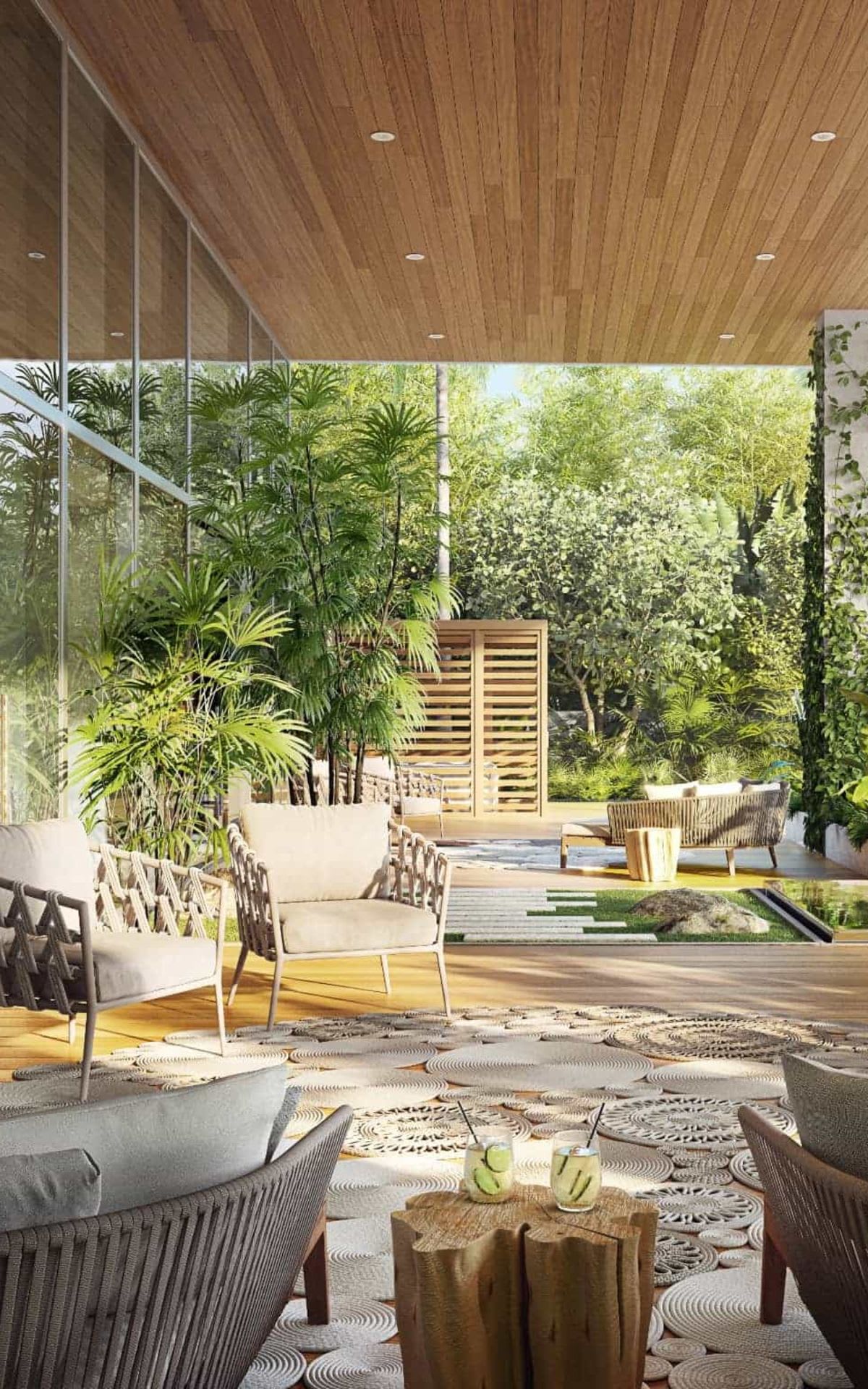 Meditation Area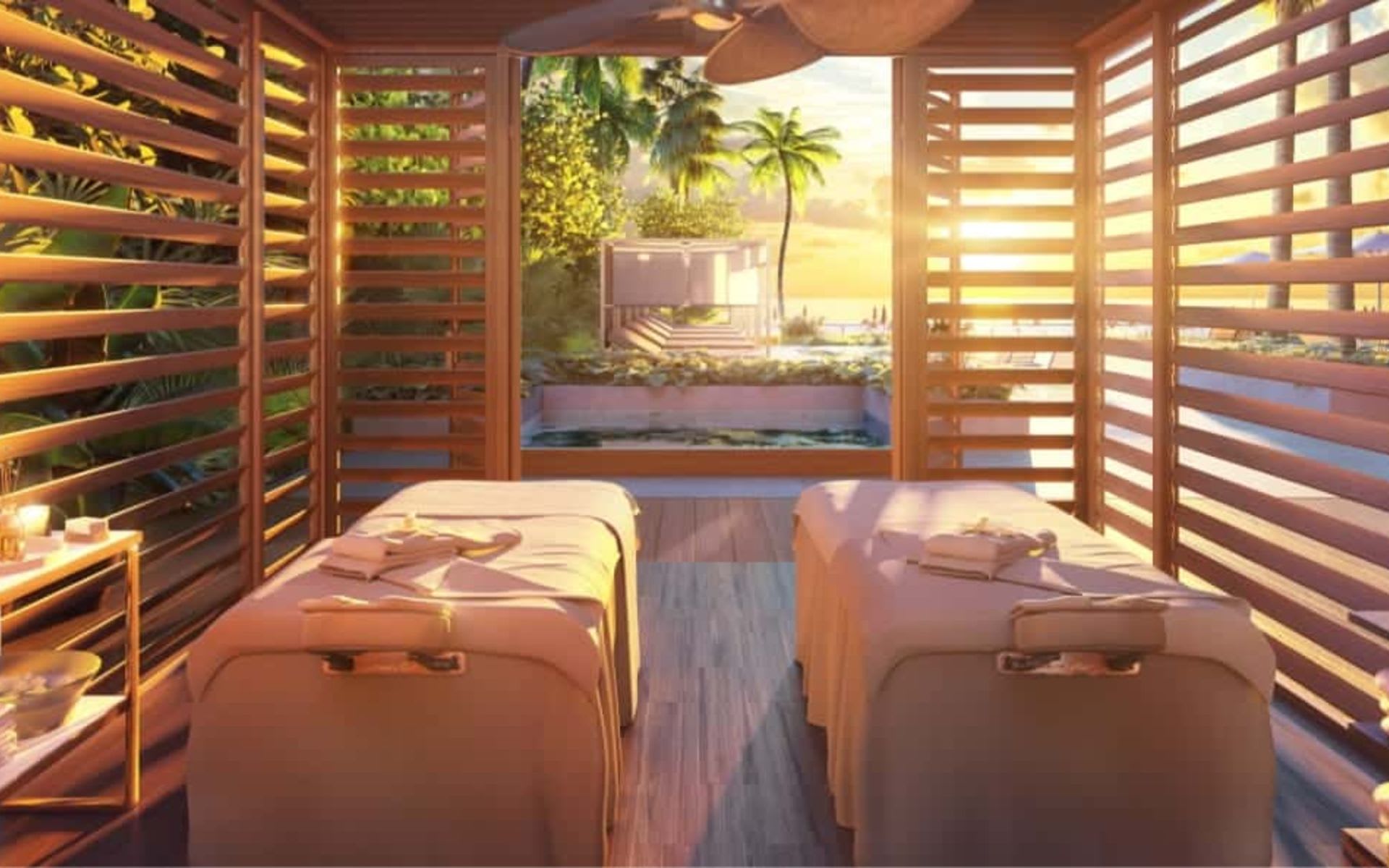 Outdoor Treatment Cabana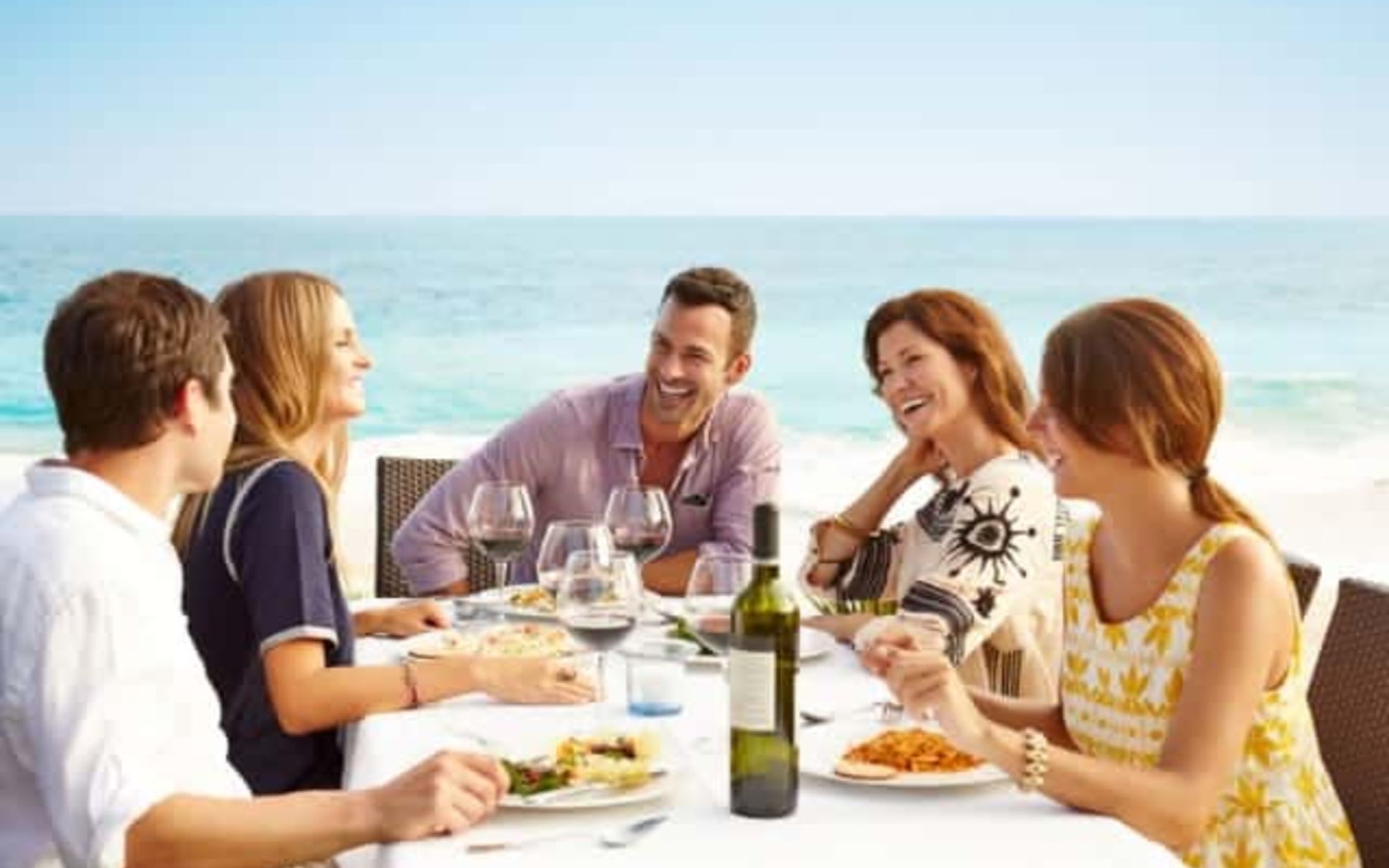 Since feeding mind and soul as well as body can be as simple as having a meal together, 57 Ocean provides owners with myriad spaces to break bread.

Hanging bougainvillea provides natural beauty in the outdoor summer kitchen, where a master griller can prepare the day's catch. Just indoors, the club room and chef's kitchen—awash in natural light by day, romantically lit and subdued by night—are ideal for intimate or large-scale gatherings of family and friends.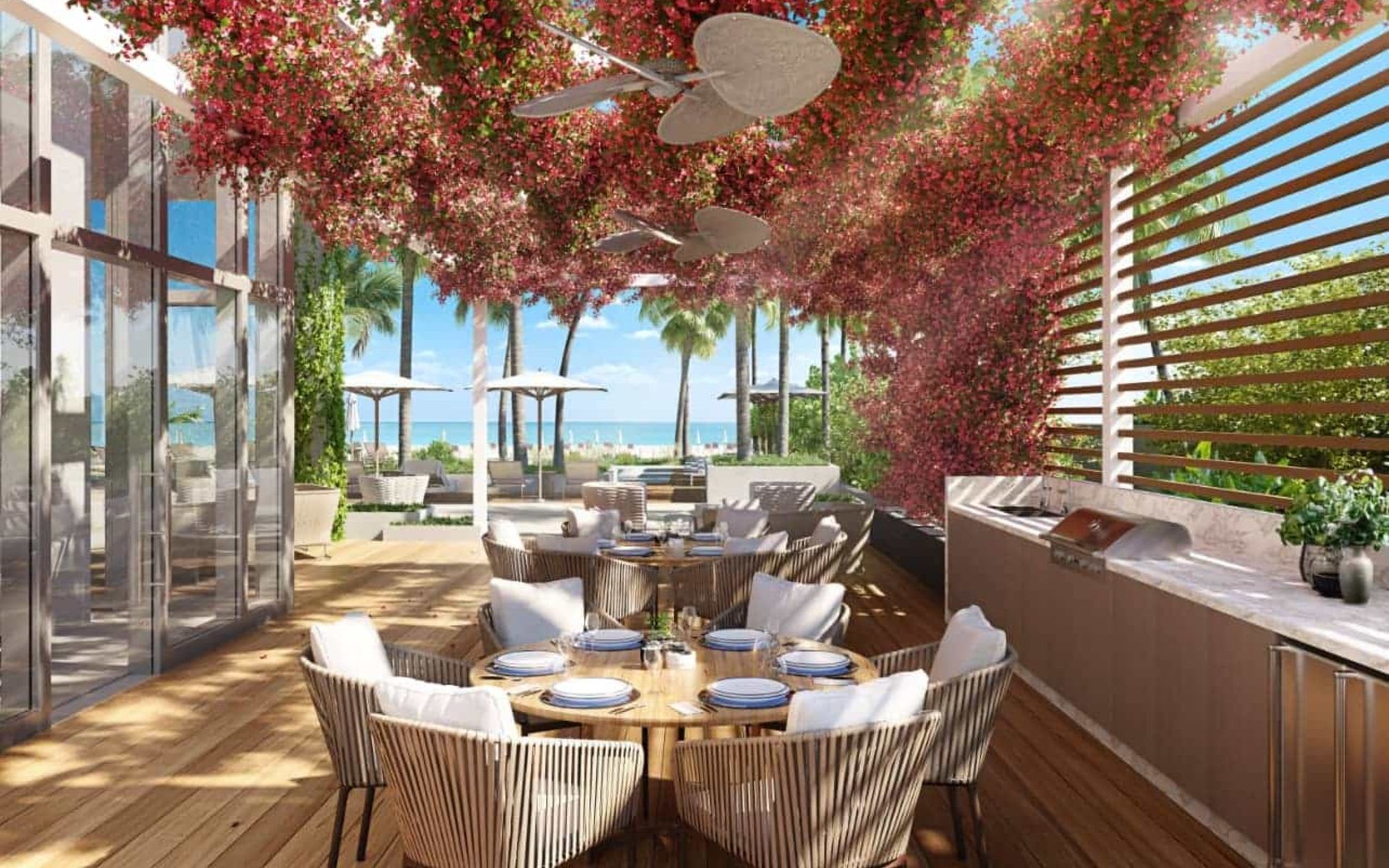 Summer Kitchen


The private poolside bar and lounge is the perfect place for great cocktails and conversation. Few activities are as quintessentially Miami as having a refreshing drink on a cool night by the water.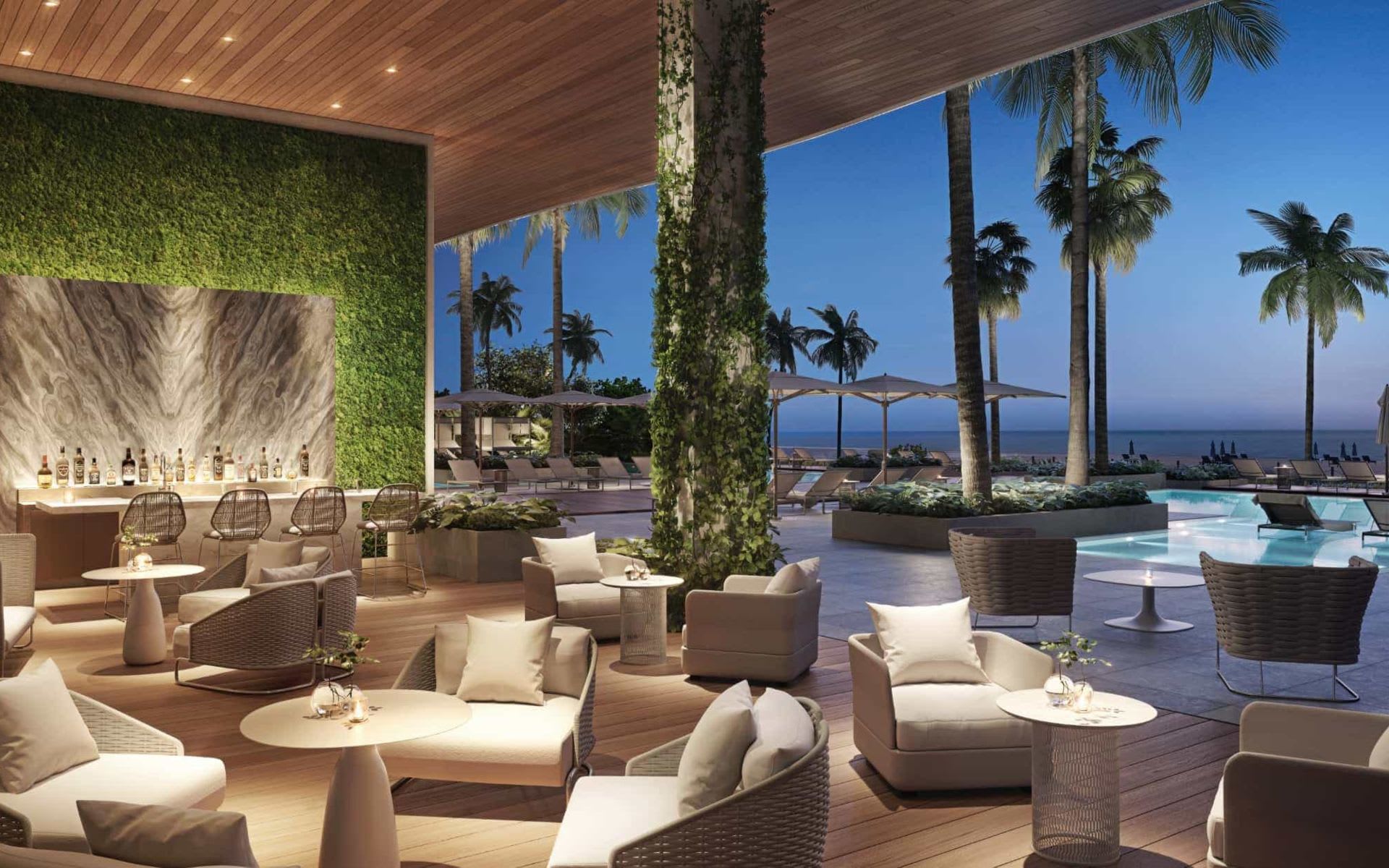 Poolside Bar & Lounge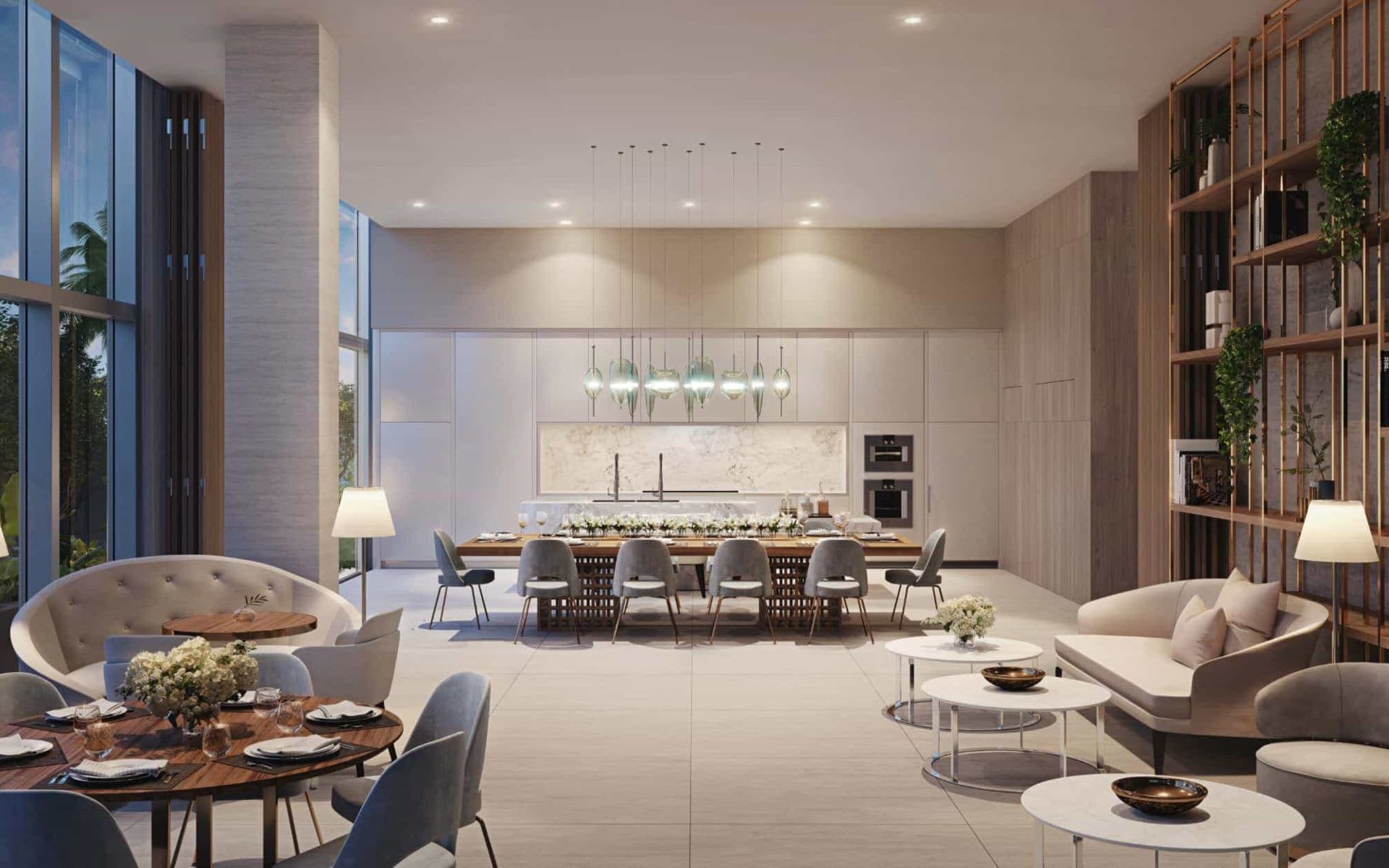 Chef's Kitchen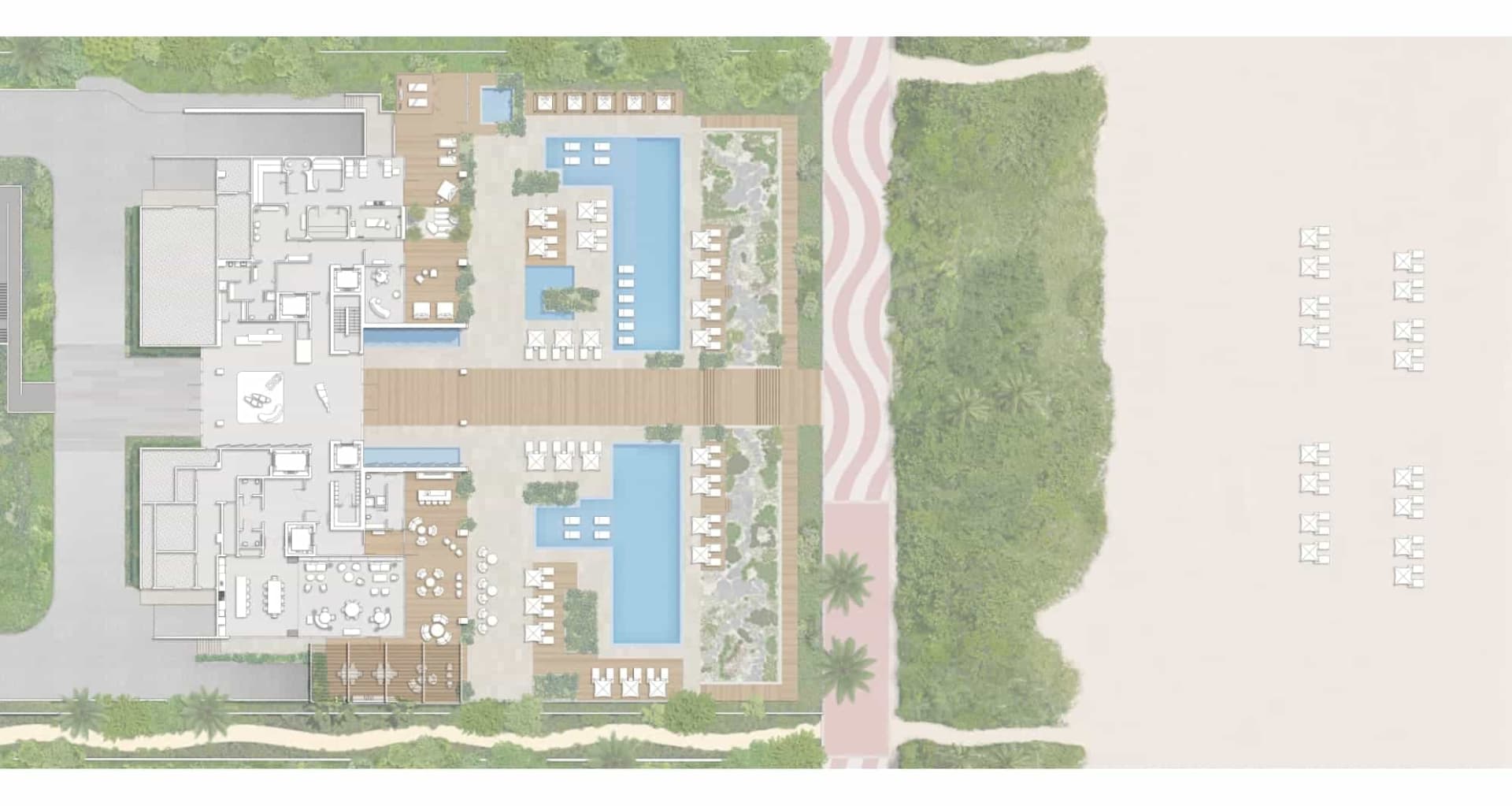 Ground-Floor Amenities
Private Arrival
Lobby
The Wellness Pavilion
Thermal Suite
Private Spa Suite
Outdoor Treatment Cabana
Meditation Area
Library
Pool Deck
Wellness Gardens
Poolside Bar & Lounge
Club Room & Chef's Kitchen
Summer Kitchen
Miami Beach Walk
The Beach


Third-Floor Amenities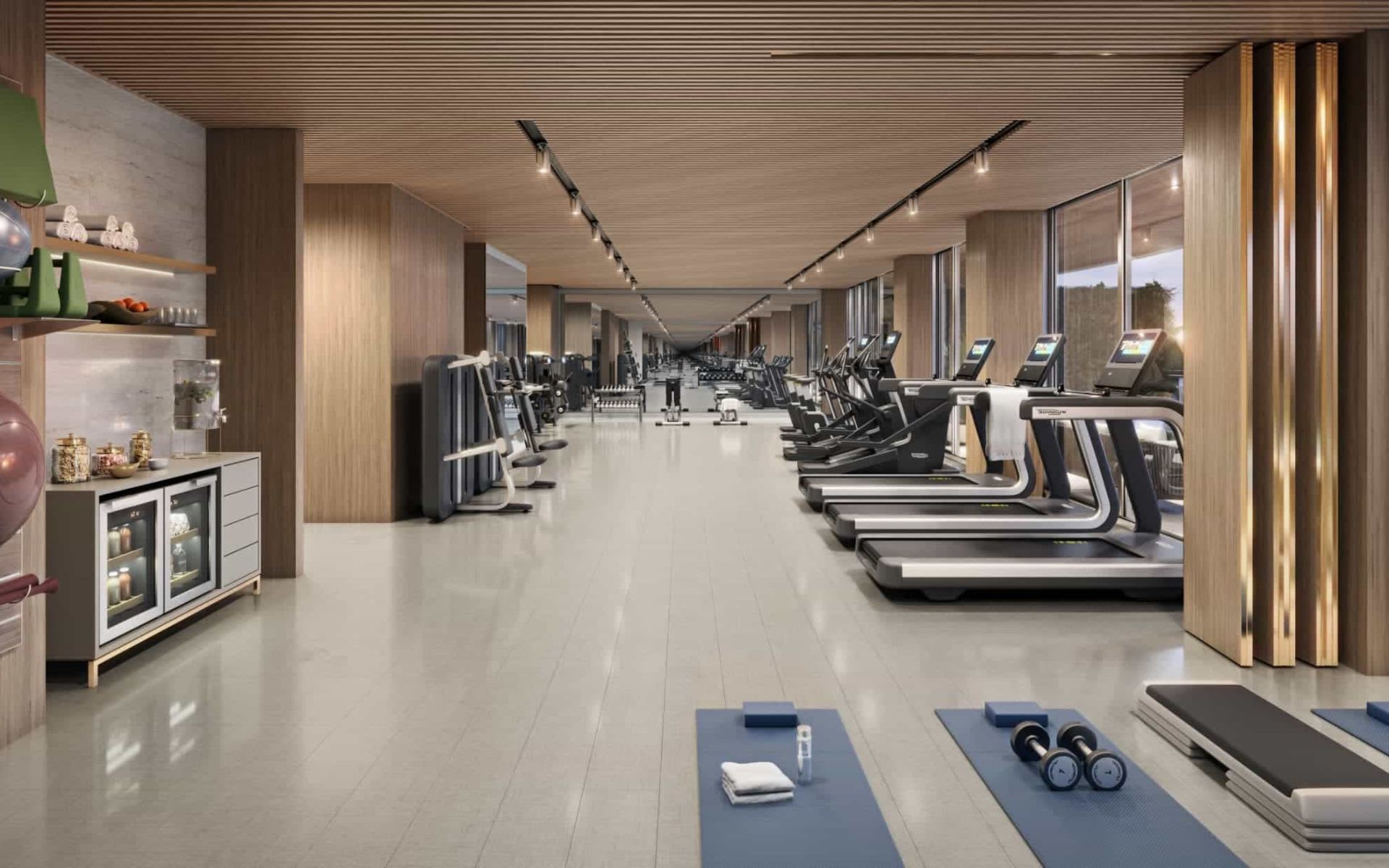 Technogym Fitness Center
Conceived as one comprehensive wellness suite with manifold features, 57 Ocean's variety of amenities enhances healthful living both inside and outside.

The indoor fitness center is fully equipped with Technogym personalized equipment, a dedicated personal training area and a juice bar. Innovative MyIsle training equipment by MyEquilibria makes open-air workouts easy to achieve.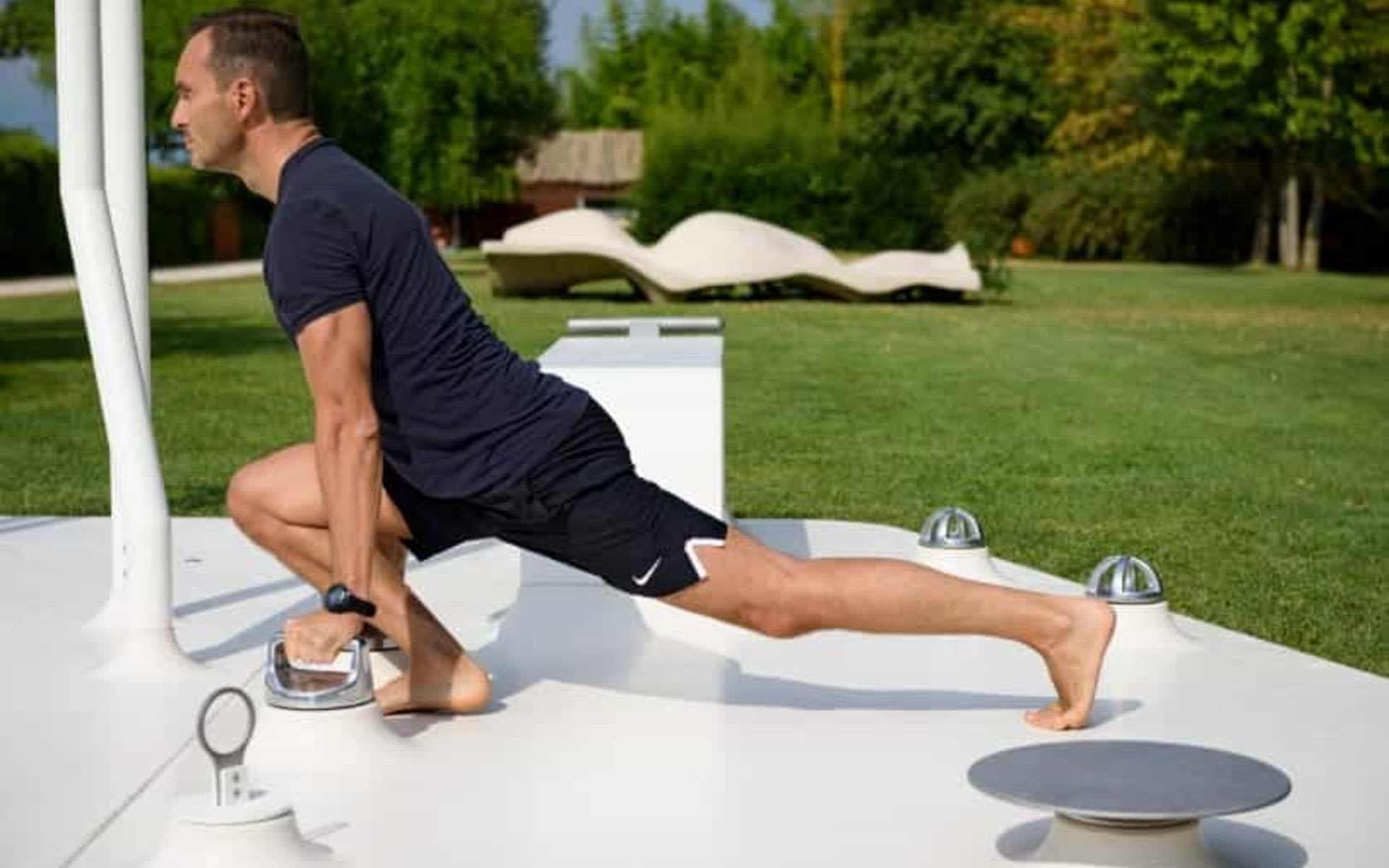 On the third floor, a dedicated children's room is filled with activities for kids of all ages. Located beside the fitness center, it allows residents the comfort of knowing that as they build strength and seek balance, their children are doing much the same next door.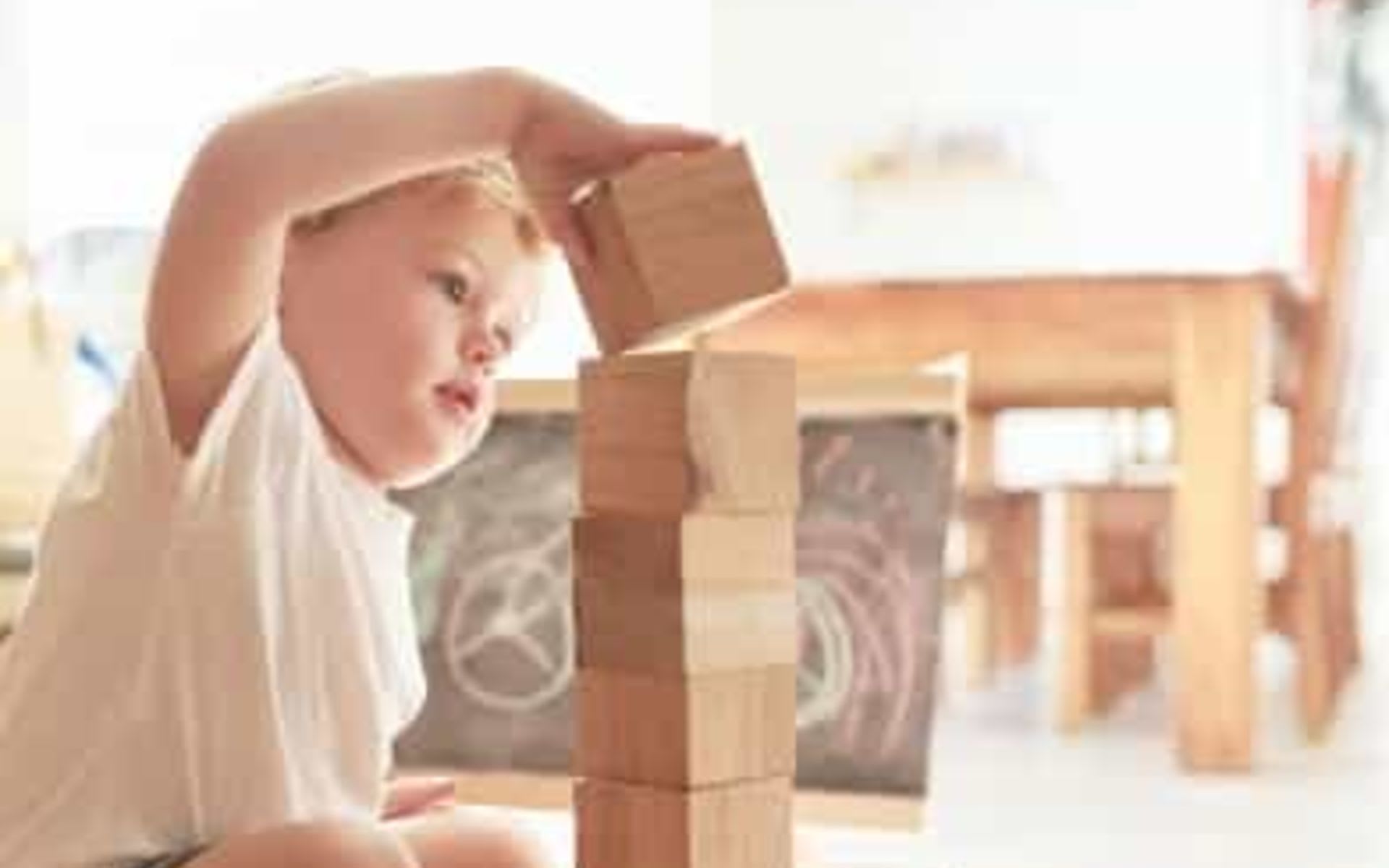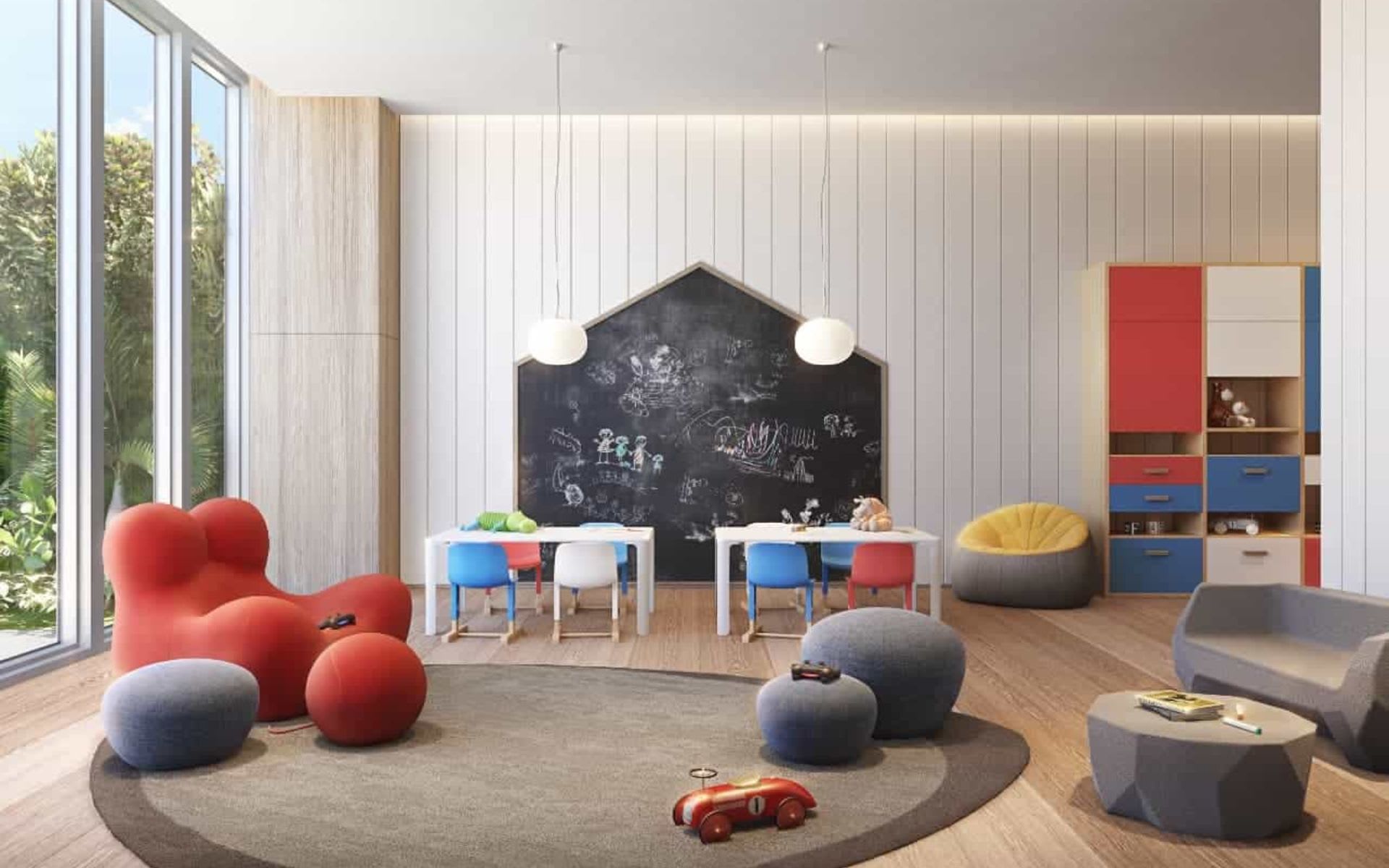 Children's Room


Third-Floor Sunset Deck


The third floor features a state-of-the-art fitness facility designed for indoor-outdoor training, along with an adjacent children's entertainment room. A spa pool helps residents feel restored and rejuvenated.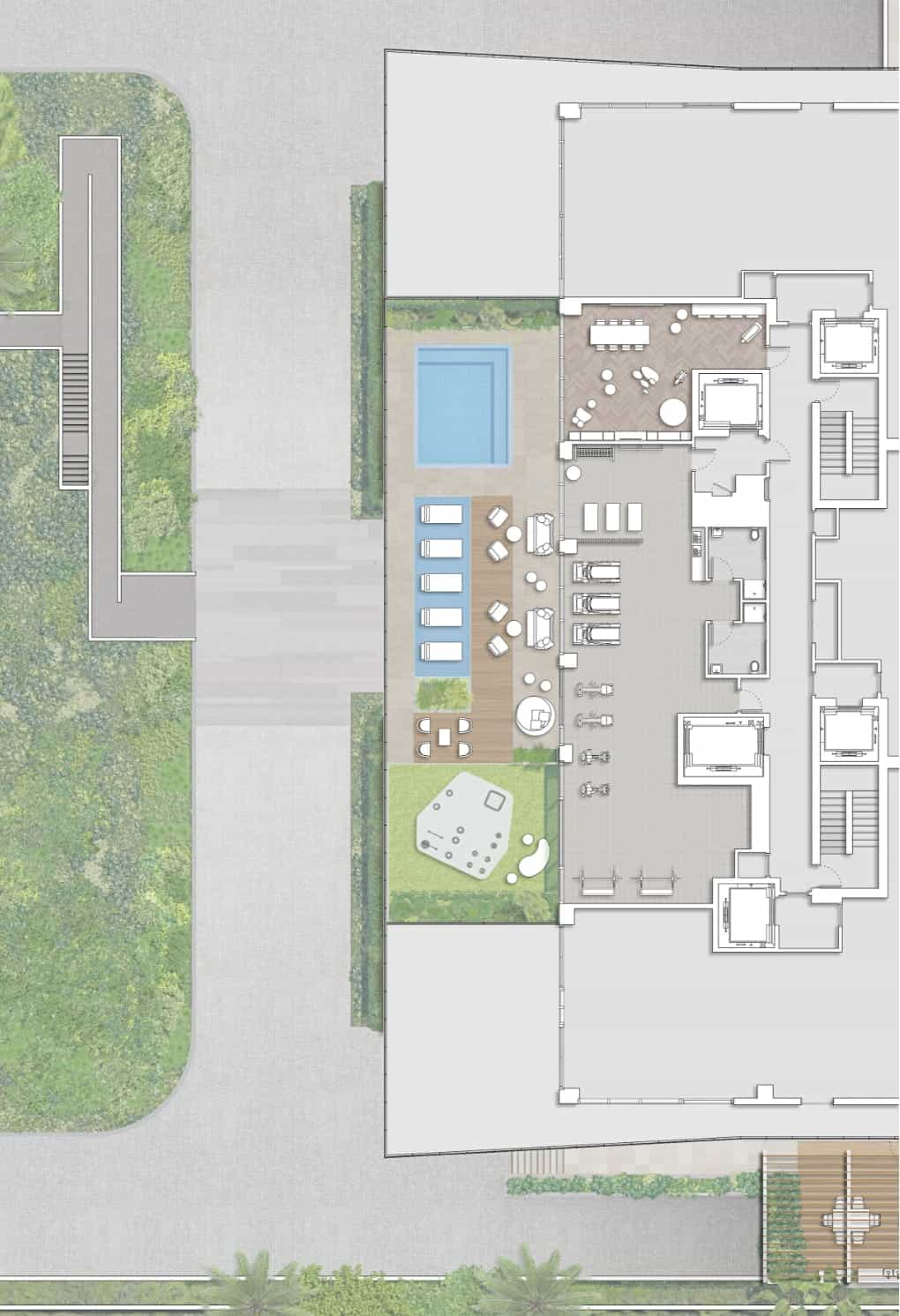 Third-Floor Amenities
Technogym Fitness Center
Yoga & Pilates
MyIsle by MyEquilibria
Spa Pool & Wet Deck
Children's Room